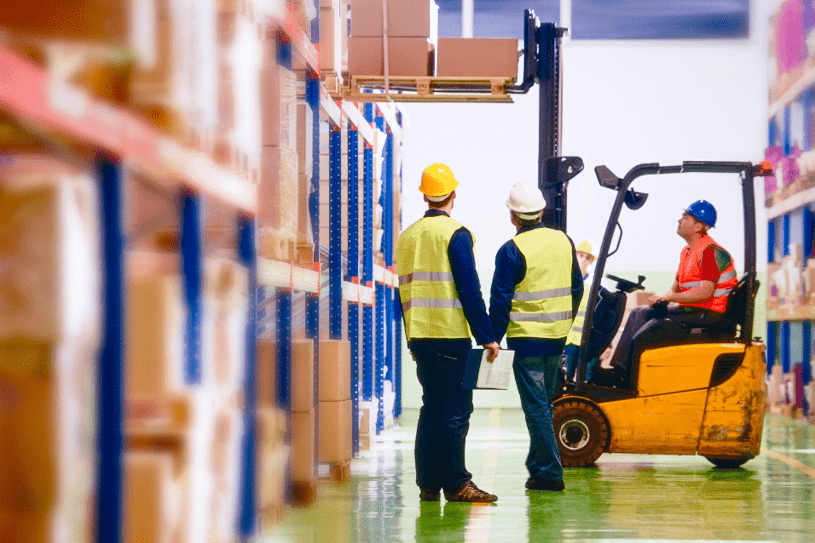 Selecting the right staffing provider for your warehouse can significantly impact the success and efficiency of your business's operations. With goods constantly flowing in from suppliers and customers expecting rapid fulfilment of their orders, warehouse staff must be committed to working the highest standards to ensure that your operations are fluid and free from bottlenecks. So, what should you look out for to reduce the risk of a bad hire from a specialist staffing provider?
Reputation
When choosing a staffing agency for your warehouse jobs, it is essential to evaluate recruiters' reputation. Taking the time to research and review feedback from previous clients, read testimonials and online reviews, and evaluate case studies will provide you with invaluable insights into their track record and suitability. A reputable staffing provider should have a positive reputation, demonstrating their ability to deliver reliable, high-quality services for businesses like yours.
Industry Experience And Expertise
Asking a recruitment agency with little experience of working with businesses like yours to source suitable staff is a risky decision. Without the intimate knowledge of your industry and the pressures your business faces, the recruiter may supply workers who are inappropriately experienced or qualified. To ensure you choose the right agency, consider the length of time they have operated in your sector: an experienced provider will offer valuable knowledge and expertise which can streamline processes and optimise efficiency within the warehouse. With industry-specific experience, they will be better placed to understand the unique demands and requirements of the warehouse environment, ensuring a more seamless integration of temporary staff into operations.
Staff Experience And Qualifications
The quality and experience of the staff provided are vital considerations. Skilled and experienced temporary staff offer better value for money as they require minimal training and can quickly adapt to warehouse operations. Enquire about the screening and selection processes used by the staffing provider to ensure that they recruit competent and qualified individuals who can meet the specific needs of your business.
Alignment With Your Brand's Values
It is crucial to partner with a staffing provider that understands and cares about your brand. The provider should prioritise maintaining the reputation and image of your warehouse, as the temporary staff will represent your organisation during their time of employment. Seek a provider that demonstrates a commitment to upholding your brand standards, values, and customer service expectations, as a poor hire could have a major impact on your business's productivity and efficiency, resulting in damaged relationships with suppliers and customers.
Transparent Communication
Open and transparent communication is essential when collaborating with a staffing provider. Look for an agency that is clear about the information they require to source suitable warehouse staff. They should provide detailed explanations of their recruitment and onboarding procedures and ensure that you have a clear understanding of the timeline, expectations, and any documentation you are required to complete. Transparent communication facilitates a smoother and more effective working relationship that is built on mutual trust and makes it more likely that the agency will work harder on your behalf to find the best staff for your warehouse.
Call Kingdom Today For All Your Warehouse Recruitment Needs
As an experienced warehouse staffing agency, we can help your business by sourcing reliable temp staff who will boost productivity and efficiency. To find out more, please call Kingdom People today on 0330 912 0092 or send us an enquiry.
Image source: Canva