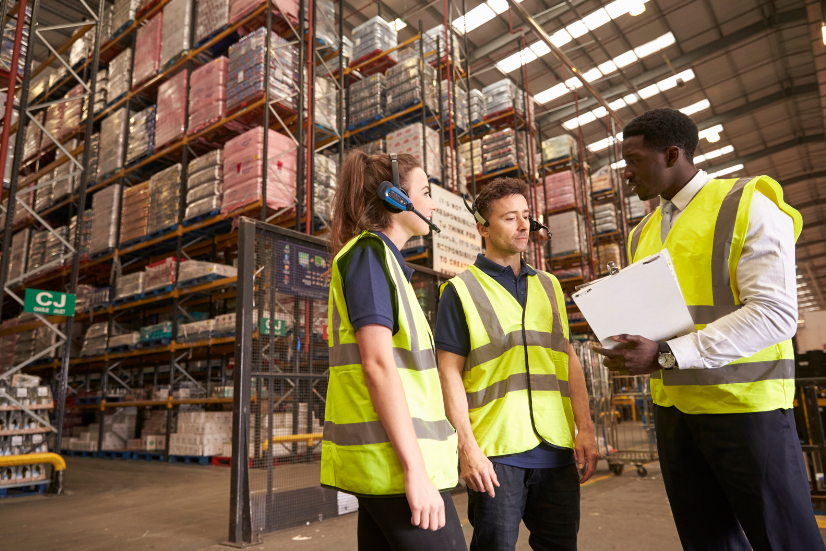 For an efficient warehouse operation that ensures your customers receive their orders when they expect, you need experienced and talented staff. Many manufacturing, distribution, and logistics companies in the UK depend on their workforce to keep their operations ticking over, with more than 215,000 people employed in warehouse roles in the UK in 2019. Many of these were supplied by temporary recruitment agencies, while other were hired directly.
In this article, we'll explore the benefits of sourcing staff from temporary warehouse staffing agencies.
1. Flexibility
Customer demand can be volatile, so your warehouse must be able to respond quickly to varying increase or decrease in orders. A recruitment agency can supply additional staff quickly on a temporary basis, giving you the manpower you need to keep your warehouse operations fluid and responsive. When demand declines, you simply end the placements so that the temp staff can be transferred by the agency to new assignments.
2. A Broad Range Of Skills
Effective warehouse operations depend on a multitude of different roles, including stock handling and management, IT, administration, and cleaning. Hiring staff for each position is time-consuming and expensive, and you'll need a talented team of in-house recruitment experts to source the best people. A recruitment agency, however, has instant access to a pool of workers, all with different skills, experiences, and personal qualities. As soon as a vacancy becomes available in your warehouse, your appointed consultant will be able to assign suitable staff to your available roles.
3. Cost Savings
Hiring staff directly is rarely a cheap option. You'll need to budget for a variety of costs, including advertising, recruitment, wages, National Insurance, pension contributions, and holiday and sickness pay. With oncosts considered, the true cost of directly hiring a worker is at least 1.7 times the basic salary. This means an employee earning £12.50 per hour would cost your business more than £21 ph. Sourcing temporary warehouse staff is a more cost-effective option, as you won't need to advertise vacancies, sift through applications, or hold interviews, and the recruitment agency will be responsible for providing employment related benefits.
4. Speed
When you need staff to quickly fill vacancies within your business, the only option is to source warehouse operatives via a recruitment agency. Recruiting your own workers is not an overnight process, as you'll have to post adverts, allow time for candidates to apply, and hold interviews - and the successful candidates may have to provide notice to their existing employer. Typically, the recruitment lifecycle could last up to eight weeks. A recruitment agency, however, can provide temp staff quickly, even on the same day if your workforce is struck by illness, so you never need to worry about having a full complement of workers.
5. Improved Quality
Temporary workers can bring valuable new skills to your business. With experience of working in different settings, they can fit seamlessly into your warehouse with minimal onboarding and may even offer a new perspective that can add value to your operations.
Contact Us To Find Out More
For experienced, conscientious, and committed warehouse operatives who will give your business the boost it needs to meet soaring customer demand, please call Kingdom Recruitment today on 0330 022 9422 or click here to get in touch.
Image Source: Canva