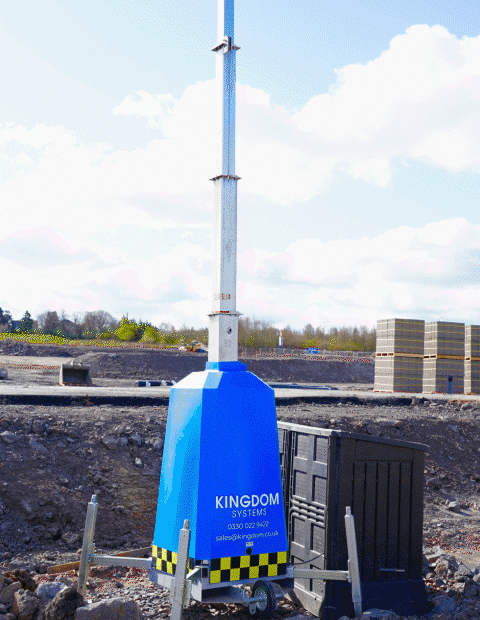 AI CCTV Towers/Fixed Systems
The most advanced temporary site CCTV service available
Standing an imposing 6 meters our AI CCTV Towers provide a robust visible deterrent. Each tower is equipped with 4 HD Starlight Dome Cameras, analytics are at the heart of our tower providing 360° coverage and a detection area spanning 140 meters. Two horn speakers provide multidirectional audio on site and are used effectively by our monitoring teams to challenge intruders. On installation our clients are provided with a remote access via their smart device allowing them to view both live and recorded footage.
"NO POWER, NO PROBLEM"
We understand in the early phases of construction and house building that power availability can be unachievable, with that in mind we have self-powered AI CCTV Towers to accommodate!
"WE ARE NOT LIMITED"
Our Fixed Systems provide a truly flexible security site solution, a site-specific designed CCTV system including all the products from our CCTV Towers can be installed in a semi-permanent format to suit you. All HD footage is recorded and stored up to 30 days and made available to the client via the NVR and Monitor fitted to a location of their choosing. They can also communicate with staff on site using the audio function.
"THERE IS MORE"
Ask us about Time-Lapse, ANPR, Thermal Cameras, PTZ and Heat/Fire detection!
Monitoring
Providing peace of mind
All of our systems are monitored by an NSI Gold accredited monitoring centre. Highly trained and experienced, the operators work from the most advanced facility in the UK. Our monitoring facility works in tandem with our response units. This direct line of communication minimises our response times, and ensures our units receive clear information, improving our response ability.
Operating 24 hours a day, 7 days a week, 365 days of the year. You can rest assured our monitoring services will watch over your site or assets.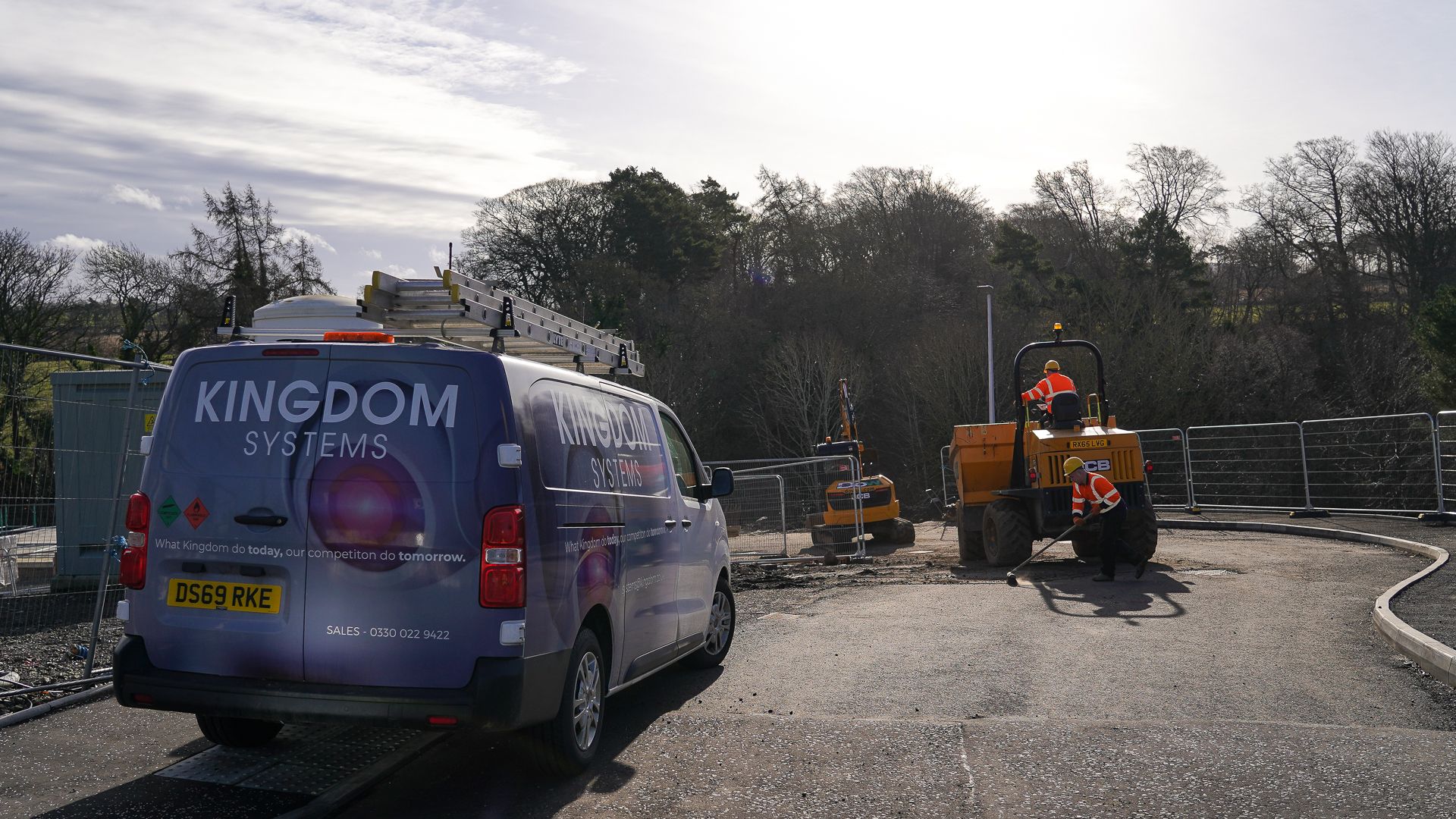 Response
SIA Licensed mobile response
Our SIA licensed, highly trained mobile response units are primed to attend any on site activations. In the event of an activation, our response units will attend immediately to check the integrity of your site security. A full site inspection will be conducted and in the event of an emergency, our units will remain on site and manage the situation until the threat is eliminated. Liaising directly with you and emergency services as and when necessary. A live detailed report of the incident including date, time and actions taken, will be provided to you.
I'm very pleased with the performance of our system. It was only activated the once however the Mobile Response was very quick in determining that it was the building owners' operatives carrying out unplanned works. The written reports that followed were extremely detailed and professional. I would certainly promote the use of this system on all future projects."
Response
Our response units are highly qualified, trained and experienced. Working in tandem with our monitoring team and rapidly responding to any on site threat.
Bespoke Design
Our expert engineers will complete a site survey and design a bespoke CCTV security solution.
Trusted Supplier
Supplier and client relationships are paramount to us, from the outset you will be allocated a contract manager who will be your trusted supplier.
SOLUTIONS FOR YOUR SECTOR
The complete temporary site security solution
Use Kingdom Systems and enjoy a service that significantly reduces your risk to crime.
"I have had the Kingdom CCTV systems on my current project since July last year and to date it has been a pleasant hassle-free experience. The system is designed well that it can easily installed almost anywhere onsite to meet the demands of our project. The service of the Kingdom management has been excellent from start to finish"
"Firstly, on behalf of the management team here at Cruden Homes I would like to say a big thank you, for the thoroughly professional and pro-active manner in which you and your team managed all of our security arrangements over the difficult lockdown period. Not that I didn't expect anything else from you and your team based on your past performances, but I and our Board of Directors would like to pass our appreciation of the excellent service we received."
"Since partnering with Kingdom Systems, I have found their professionalism to be outstanding, and the support structure for me personally and Sunbelt rentals is second to none. I can only see this business partnership going from strength to strength."
Publications & Articles
Stay up to date with Kingdom