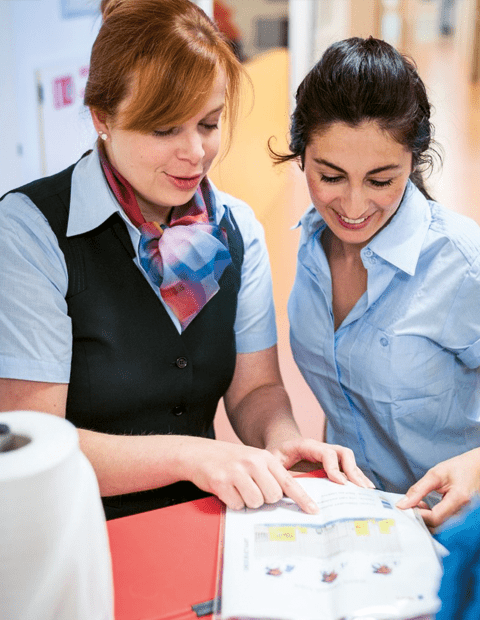 Through Cutting-Edge Technology
Commercial Cleaning Tailored To You
We utilise cutting-edge technology to optimise our commercial cleaning services based on all the characteristics of your premise that make your workplace unique and important to you, such as:
The layout of your workspace
The surfaces and fabric of the environment
The changing characteristics of your footfall
The times and places of congregation
All of these inform our approach to cleaning and means we use fewer materials, work efficiently and offer an outstanding service, no matter how big the environment.
We follow unique working methods that guarantee enhanced standards of cleanliness for our clients. This is more than just creating a rota of areas to work on. Our 'Theme and Task' approach ensures all colleagues know their role, the tasks they're responsible for and how they'll be assessed on their work.
Our cleaning specialists only deliver the highest level of service.No matter the challenge, they work exceptionally hard.
Our staff take a proactive approach to cleaning services, executed with professionalism.

We're considered the benchmark for quality because we harness innovative technologies that we use to deliver excellence.

Our cleaning specialists deliver the highest level of service. No matter the challenge, they go above and beyond to get the job done.

We've earned the neutralcarbonzone™ accreditation which highlights our commitment to using ethical cleaning products and reducing our carbon emission levels.
We work together in an agile way to develop a cleaning solution that works for you and your business, to offer results that you can measure and control.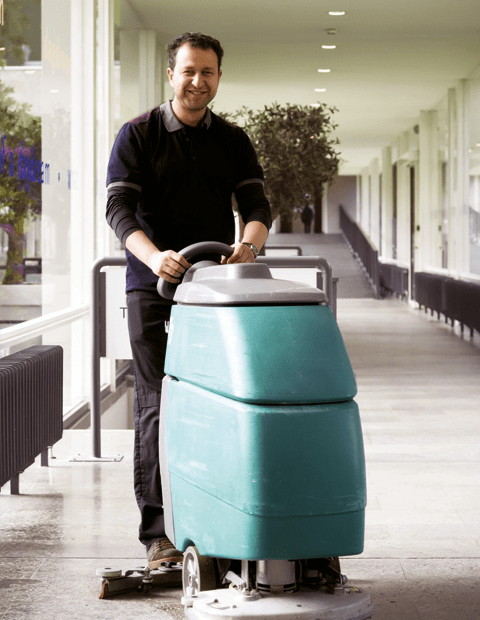 The right people, who become your people
Our greatest asset is our people. It is our colleagues who clean our clients' buildings, which is what we're measured on. They're the backbone of our professional cleaning business so supporting and developing them is essential.
Supporting our people
We're committed to our colleagues and believe their hard work and dedication are second to none. That's why we're pioneers of the Living Wage for Service Providers, ensuring all colleagues are motivated to deliver excellence. Mental Well Being is another important area of focus for us and our Employee Assistance Program is an important tool to look after the wellbeing of our staff on every level.
All new colleagues follow comprehensive training programmes and we encourage our cleaning teams to enrol on relevant courses available, allowing them to develop their skills and deliver the best possible standards of cleaning and customer service that create an exceptional workplace experience.
Leading in Diversity, Equality & Inclusion
Across the whole Kingdom Group, we proactively disrupt industry norms when it comes to DE&I. This is also true at Kingdom Cleaning and you can count on working with a considerate company and representative workforce.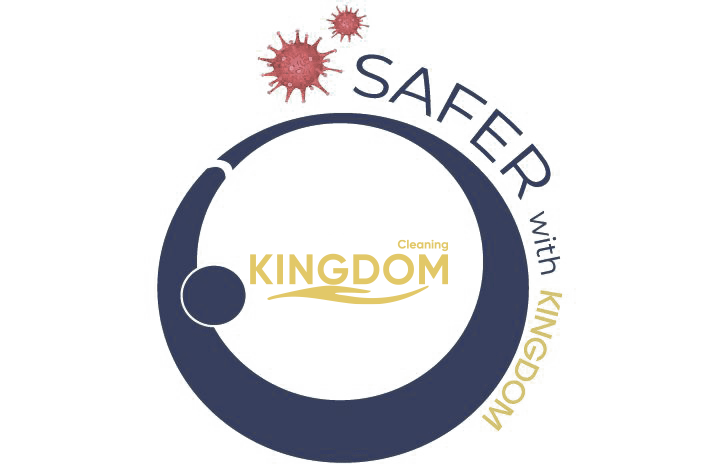 The only provider of carbon neutral cleaning
Having established a full measure, reduce and offset approach to our carbon management program we have been awarded the neutralcarbonzone™ accreditation.
Our focus is on continual improvement, both in terms of further reducing our emission levels, and in rolling out our no impact ethos within our operations. This has been realised through the creation and implementation of a fully carbon neutral cleaning service at all our client locations. C₂Zero is the UK's first and only fully carbon neutral cleaning system.
Expert cleaning services for your sector
The national infrastructure we have in place allows us to place our specialist teams onsite at premises all across the UK and Ireland. We have vast experience working in a number of industries and sectors, developing bespoke solution models tailored to meet the needs of clients, and we provide leadership and expertise alongside your in-house facilities teams and supply chain partners to create a 'one-team' culture focussed on your workplace experience.
Driven by award-winning innovation
We're always looking for ways to improve the services we offer and won industry awards for our innovative approach. Our structured and organised approach to innovation can be seen at all levels of our organisation. From examining building analytics to exploring cutting-edge equipment and machinery, we harness the latest technologies and methodologies to deliver outstanding results every single time..
Kingdom Cleaning have looked after the cleaning contract for many years at our site in North Somerset. As our business needs have changed, they have tailored the service to suit with an extremely flexible approach. The Kingdom Cleaning operatives get on with the job in hand so that we can get on with ours with minimal disruption. I would recommend them for all cleaning requirements