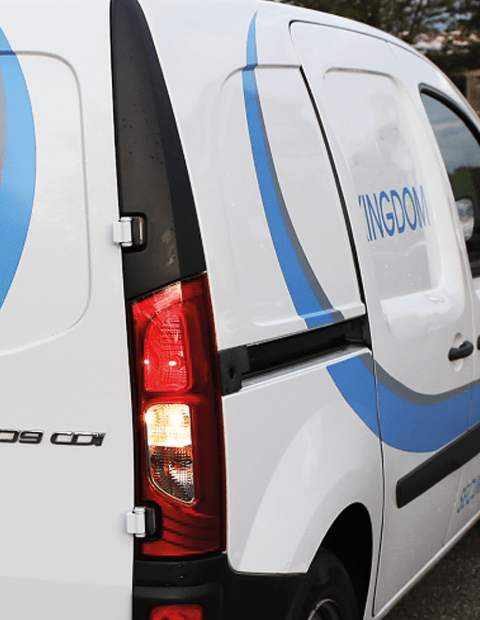 HOW WE WORK & WHAT WE OFFER
Mobile security services
We offer a comprehensive set of mobile security service options including:
Pre-determined, Roving or Drive-by Patrols:
Used extensively on both low and high-risk client sites, this service provides a practical, cost-effective, and flexible security solution. Options can include pre-determined roving mobile patrols, visual drive-by's, in-depth walkthroughs, full lock and unlock services and comprehensive incident response.
Key Holding:
We provide a nationwide specialist service that holds the keys to your premises in a secure, off-site location.
Compliant with BS 7984 standard requirements (key holding & response code of practice), this service protects your own staff from unnecessary out of hours attendance inconvenience or personal risk.
Where authorised, we display Kingdom warning boards or window stickers to serve as a deterrent and to help protect your business assets.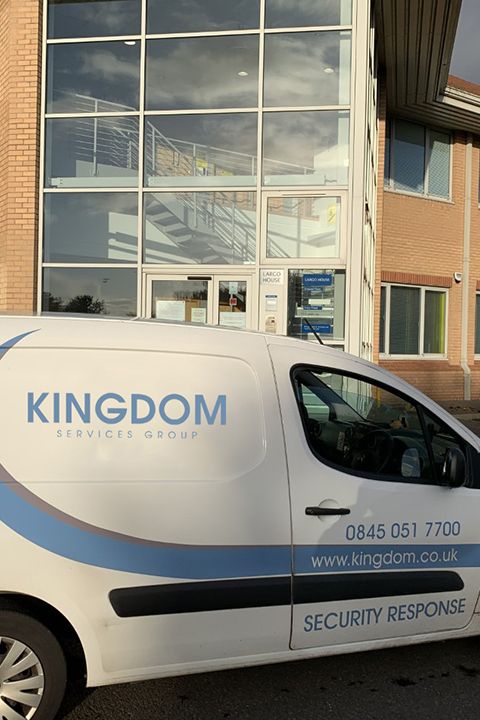 Response service offering alarm and emergency support:
Our National Command Centre (NCC) operates 24-hrs a day, 365 days a year. In the event of an alarm activation or our emergency support being required, we will ensure any emergency service required is dispatched immediately and in parallel, our NCC will dispatch a Kingdom driver to attend to complete a visual site risk assessment and to carry out any customer-specific attendance instructions.
Intrusion & Repair Support:
Should there be a security incident or breach, there will often be a requirement to repair and re-secure the site.
We provide a seamless intrusion and repair management service through our preferred supplier network of boarders, glaziers and locksmiths. Any support required is processed promptly through our 24-hour National Command Centre to remove any inconvenience to your business or employees.
Kingdom will also liaise with 3rd parties including intrusion partners and emergency services on-site as necessary.
Lock and Unlock:
Our national mobile response fleet of vehicles supports the locking and unlocking of buildings and premises across multiple sectors.
Void Property Inspections:
Our national mobile response fleet of vehicles and officers conduct void or vacant property inspections on empty properties for safety, compliance and building integrity to ensure premises can be re-opened safely.
How do we work?
One size does not fit all. Kingdom Security adopts a pro-active, risk-based and intelligence-led mobile security solution that ensures your assets are optimally always protected.
Our security company employs local mobile security officers with local demographic knowledge ensuring we can provide a service that is best-in-class.
This is why we have a Trustpilot rating 30% above the security industry average and a reputation as true leaders who positively disrupt the security industry in the areas of brand, value, people, innovation, and environmental and social governance.
"Kingdom supply guarding for the retail store I work in. Recently, I have been working with the guarding team to support us within-store shrink and internal audits. The guards have been helpful and very supportive!"
"Kingdom have allowed us to maintain our core function during exceptionally challenging times. The quality of the service has been maintained, with no reduction in standards. Our marine management team appreciate the pragmatic and professional approach which the Kingdom colleagues bring to their roles. They always go above and beyond their job descriptions. The criticality of their customer facing role cannot be underestimated."
"Can you pass on my thanks to all the Kingdom team, they really do go above and beyond every time we have asked."