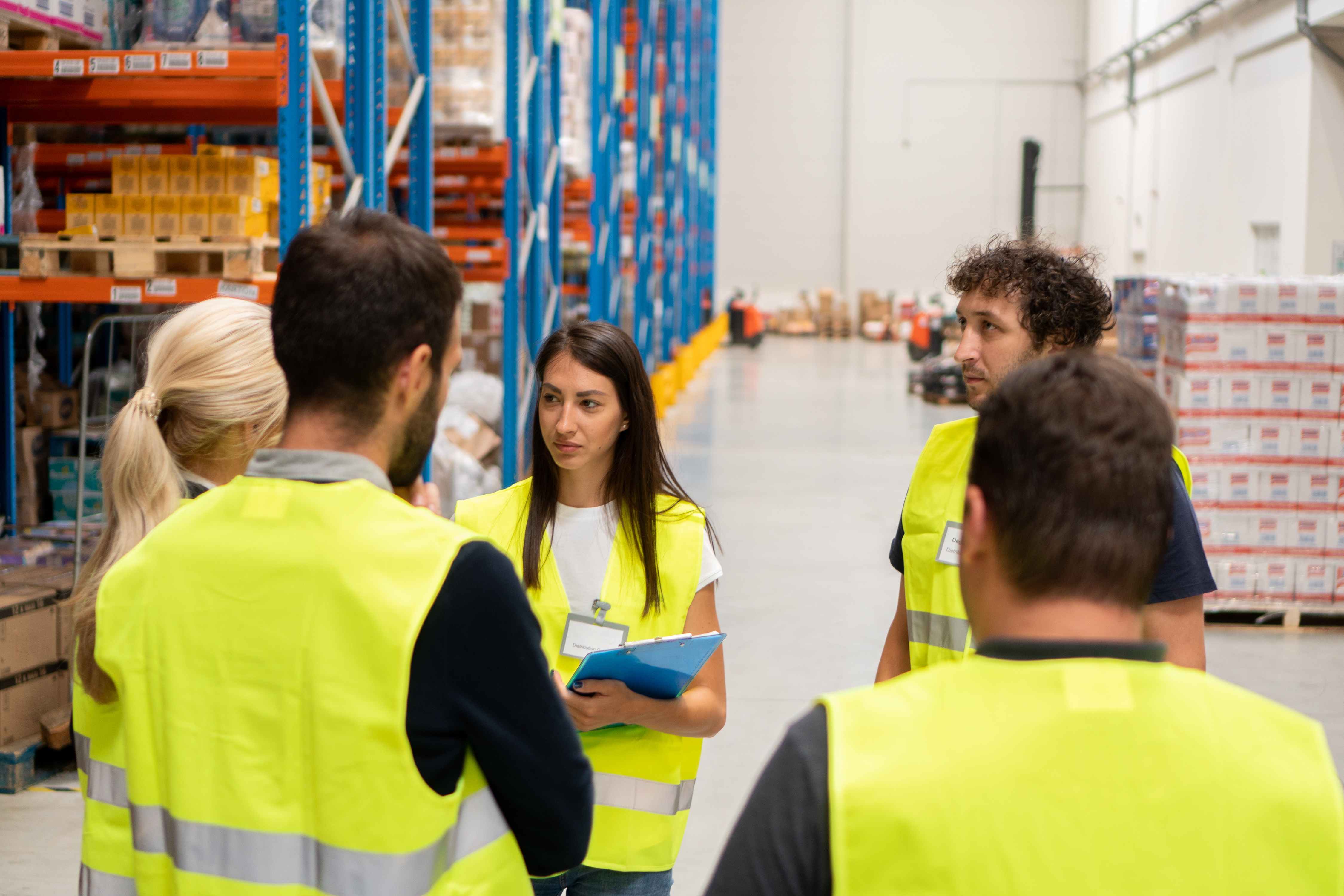 When hiring staff for your warehouse, it's vital that you choose workers who offer the right blend of experience and skills to increase your business's productivity and efficiency. Working in a warehouse can be challenging, requiring specialised knowledge and skills, so a poorly considered hire could have significant implications for how smoothly your business's operations run.Hiring the wrong people increases costs, wastes time, and may affect your company's reputation if a high staff turnover becomes public knowledge.
At Kingdom, we can support your warehouse recruitment by providing high-quality and experienced workers that will save your business money, while reducing the burden of hiring staff and managing their contracts and salary.
Reduce The Risk Of A Bad Hire
A specialist warehouse recruitment agency, such as Kingdom, understands the needs of businesses like yours and can source staff who have the experience and skills to slot right into your operations. As well as decreasing the chance of hiring the wrong people, you won't need to invest as much resource into in house onboarding and training, as agency staff will have worked in similar businesses before and will be well-versed in their role and the responsibilities that come with it.
Save The Expense Of Hiring Directly
Managing the recruitment in your own warehouse can be a challenging full-time responsibility, and you'll need a dedicated team of HR professionals to source staff, conduct recruitment, provide onboarding, and manage employees' contracts and salaries. This will inevitably drive up your costs on a long-term basis, even if your warehouse staffing is stable. In contrast, while working with a specialist recruitment agency will require upfront fees initially, in the long run you can expect to benefit from a healthy return on investment and lower overall costs.
Increase Business Productivity
Recruiting warehouse workers is often time consuming and it is frequently difficult to source new staff at short notice. Therefore, you may have periods of time when you have insufficient workers in your warehouse and productivity will, consequently, be lower. By hiring your staff through a recruitment agency, you will shorten the recruitment cycle and be able to avoid unexpected personnel shortages at times of sickness, holiday, and peak demand.
Reduce The Need For Training
Warehouse operatives who you hire directly will often require training before they can commence work, which will increase your costs and affect productivity. You may have to step aside from your management responsibilities to deliver training or even outsource training to a specialist provider, an option which is rarely cheap and may not be targeted to the needs of your business. Workers supplied by recruitment agencies are usually already experienced and trained, so they are ready to start work immediately.
Are You In Need Of Reliable Warehouse Workers? Get In Touch Today!
If you would like to find out more, please call Kingdom People on 0330 022 9422 or message us here.
Image source: Canva