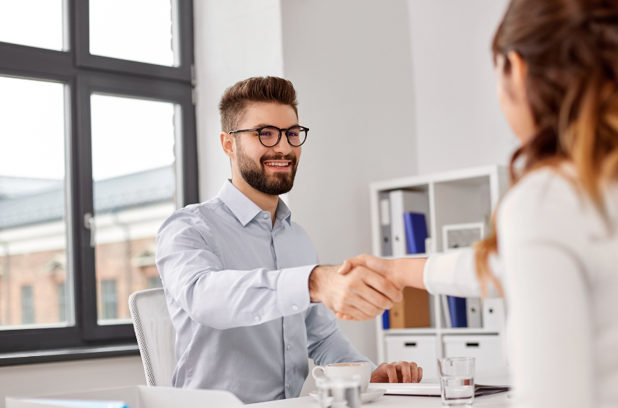 Temporary staffing solutions enable you to cover staff absence, increase your workforce at peak periods, undertake time-limited projects, or discover talent for permanent recruitment. However, to find a reputable temporary staffing agency that will supply you with high-calibre workers, you must be prepared to ask seven key questions:

1) What is your experience recruiting within our industry?
Entrusting your temporary worker recruitment is a significant decision, so you need to have confidence that your chosen agency will be able to supply the best staff for your business. Previous experience of working with your industry will give you peace of mind that the agency understands your business's needs, which is crucial when they match candidates with your company.
2) How do you find talented staff?
Securing the best workers to fill your temporary vacancies is vital if they are to make a valuable contribution to your business. Temp staff should have the skills and experience to work effectively in your industry without extensive coaching and support, so ask potential recruitment agencies how they attract talented candidates.
3) How do you select applicants?
The agency will have established procedures for shortlisting applicants for temporary roles, so it can be useful to enquire how they determine which workers are to be put forward to work in your business. This will help you to decide whether their recruitment methods will ensure your business receives the best staff to fill your short-term vacancies.
4) How much do your services cost?
Your chosen recruitment agency will obviously charge a fee for their services, but it's important that you understand exactly what it includes. Request a clear breakdown of the costs so you understand what you are paying for and what is, and isn't, included.
5) What happens if I'm unhappy with a temporary worker?
Realistically, there's always the possibility that a particular worker won't be a good match for your business. They may lack the necessary skills or experience to complete their role effectively or consistently underperform. In this situation it is essential to know what rights you have, what steps you can take to end their contract, and whether the agency will supply a new worker in their place. Make sure you find out whether there are any financial implications in ending ceasing a worker's role early.
6) What is involved in the recruitment process?
As the temporary staffing agency is working on your behalf to provide your business with high-quality workers, you should, ideally, have visibility over the recruitment process. Find out what the process involves, how long it takes, and how you will be kept informed about progress.
7) Are bespoke staffing plans offered?
Bespoke staffing plans will increase the likelihood of a good match between temporary workers and your business. If these are offered, ask what is involved so you can set realistic expectations during the recruitment process and when the successful candidate has been appointed.

Contact Kingdom to find out more
At Kingdom we provide effective staffing solutions by working in close partnership with our customers to create bespoke recruitment plans that meet their unique needs. To find out more, please call us today on +44 845 051 7700.
Image Source: Canva