Warehouse theft isn't only carried out by external individuals. In many cases, theft occurs internally, which is why it's vital you put measures in place to protect your warehouse inside and out.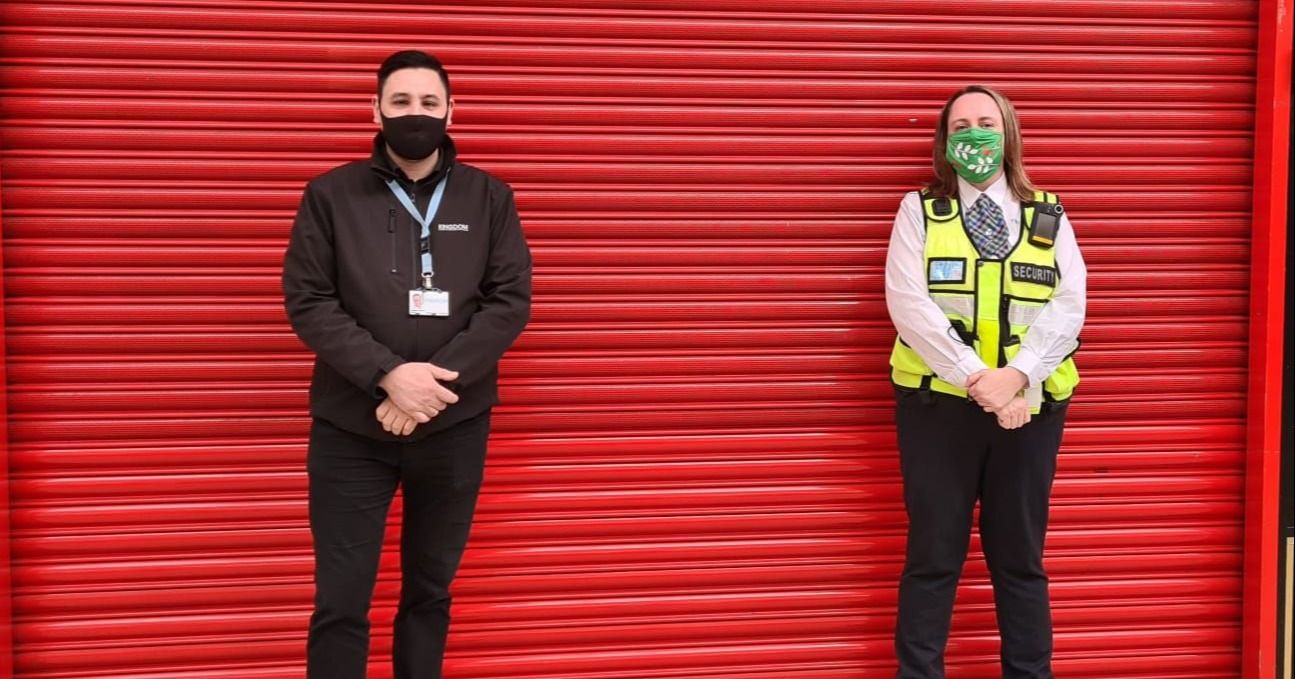 A secure warehouse is created with a robust security system in place. This should include elements that deter, detect and delay criminals. Here are seven tips to improve warehouse security.
1. Around-the-clock security guards
With COVID-19 impacting many industries, there's a risk of lower staffing levels making businesses and warehouses more vulnerable due to a lack of physical presence. This is where guards - especially when outsourced - come in. Guards are an essential part of a security strategy, as they deter, detect and delay criminal activity. Guarded security comes in many forms, such as:
Security officers/guards
Access and egress officers
Mobile patrols, including internal and external patrols
Door supervisors
Stewarding and compliance teams
These guards are an essential aspect of security precautions, especially when you hire guards that are specially trained and qualified in handling challenging situations. In this instance, outsourcing security personnel is the better option. By outsourcing, you'll have access to a range of security specialists with relevant experience, so you can be confident your warehouse security is in the best hands.
2. Invest in keyholding
Keyholding is a specialist security service that involves a security firm holding a set of keys to your warehouse. The keys will be held in a secure, off-site location and used if a security breach occurs. By utilising a keyholding service, any possible breaches will be dealt with by qualified, effective security personnel.
In a time where COVID-19 has caused understandable staffing issues and the need to limit staff numbers for safety, you don't want to put your staff at unnecessary risk. You can rely on a keyholding service to hold a set of keys to your warehouse in the event of a security breach. As the first-response duty is theirs, you won't have to force a staff member to respond to an incident at four in the morning.
3. Mobile guarding
Mobile guarding services involve security personnel driving to the location of your warehouse and patrolling the area. If an alarm is triggered, security guards will quickly respond and conduct patrol inspections. It's a brilliant alternative to a permanent security presence at your warehouse, especially since the checks are made both randomly and pre-scheduled, so patrols are never predictable.
4. Install CCTV and control room services
CCTV acts as an effective deterrent to criminals. They also detect criminals if they persist with committing a crime and record the incident, ensuring information is passed onto police that can be used as evidence to prosecute criminals. CCTV cameras should be used internally and externally to reduce the chances of crimes among team members.
However, as beneficial as CCTV is, it isn't always enough. It's also worth looking into a CCTV control room, monitored by guards who ensure your warehouse remains safe. It's under surveillance 24/7, 365 days a year and offers extra protection when combined with on-duty guards.
5. Build a security culture
Building a security culture isn't something that happens overnight. You need buy-in from everyone in the warehouse to maintain security and it starts by instilling the concept that security belongs to everyone. This can also involve teaching everyone the basic lessons about security, such as judging threats, raising awareness and applying the knowledge. You can also reward and recognise those in your workforce that do the right thing for security, so don't be afraid of celebrating success when you see people buying into the security culture you embed.
6. Communicate security processes effectively
All employees should be aware of relevant security protocols to ensure your warehouse is safeguarded. This needs to be communicated effectively, so employees know when the warehouse may be vulnerable to a security breach and corrections can be made. This is where that training and building the security culture within your warehouse will pay off.
7. Regularly test your system
It's vital you test your security system regularly to ensure all components are working properly. By not conducting checks, you may leave areas of your warehouse vulnerable to criminals, costing the business thousands in repairs. As long as your system is maintained and procedures are followed, your warehouse will be protected.
To ensure you're covering everything you need to, take a look at our risk assessment and checklist below.
Is your site secure?
Once a security breach occurs, the impact on your finances and premises is devastating. To deter criminals from trespassing on your site, a comprehensive threat assessment is essential. To learn how to conduct one yourself, click the banner below.