One of the biggest threats a company faces is theft. Although it can seem expensive to implement a full security system, a break-in won't just impact your site; it'll also affect your brand reputation.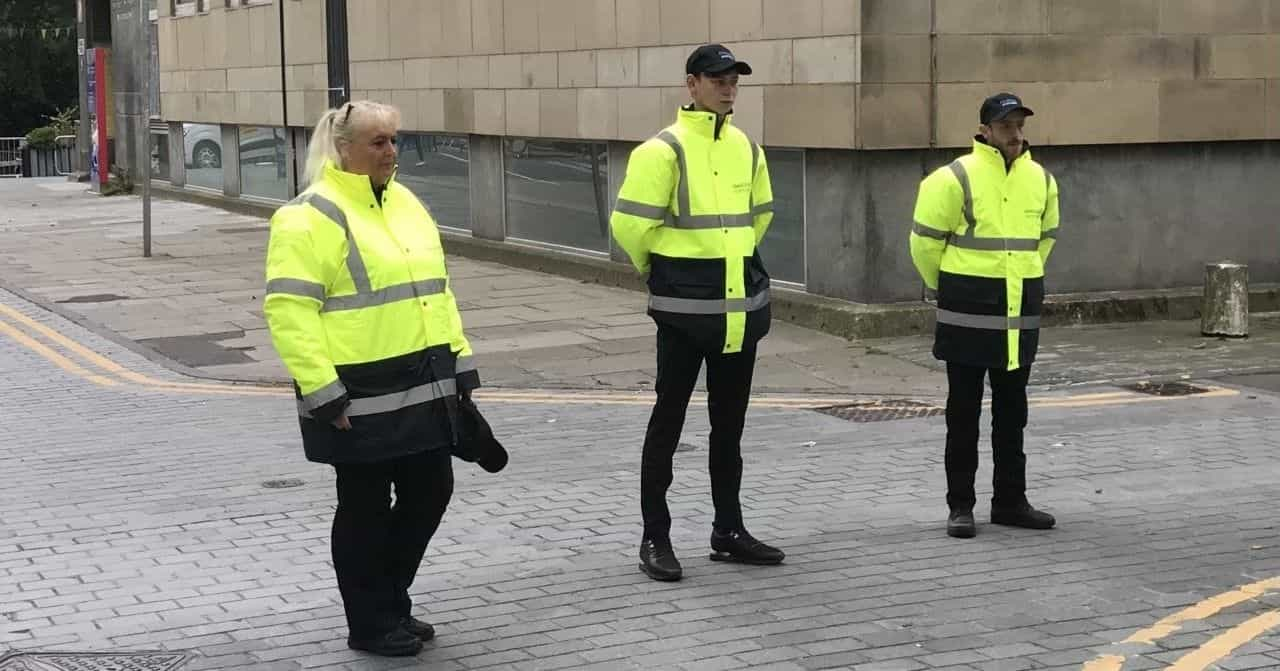 After conducting a risk assessment, you'll have a better idea of the physical security controls you need to implement to ensure your business is secure. Here are the risks and physical security controls you need to consider to protect your site.
Risks to consider
Common risks include break-ins, vandalism, theft, access points and antisocial behaviours such as the starting of fires. The first step in reducing the security risk for your organisation is to conduct a risk assessment. This will identify where a breach may occur, what the appropriate action to take is and what procedure to follow if a security breach happens. To deter crime, you'll also need to consider theft from both external and internal personnel.
Next, you can choose the security controls to put into place to mitigate the risks and eliminate any vulnerabilities.
1. Guarded security
Businesses are particularly vulnerable at night and weekends, which is why having a team protecting the site out of hours is critical. Not only will a security presence deter a crime from happening but it will also increase the chances of apprehending perpetrators if a break-in occurs.
There is the option to insource a security team, however, many businesses don't have the resources or time to commit to hiring the right team for the job. By outsourcing, you'll have access to a team of security specialists who are already highly experienced and trained. This ensures your site is in the best hands.
Guarded security also comes in many forms, so you can implement the option most suited to your needs. Some examples include:
Security officers/guards
Access and egress officers
Mobile patrols, including internal and external patrols
Door supervisors
Stewarding and compliance teams
2. Mobile response
Mobile response security is an excellent alternative to implementing a permanent security presence on your premises. This physical security control involves security guards patrolling your whole premises while paying extra attention to high-risk areas.
The added benefit of working with mobile security officers is their checks can be both random and pre-scheduled, meaning their patrols never become predictable.
Some companies also go one step further with their mobile response guards by protecting businesses from unnecessary risk through alarm response and keyholding services.
Implementing this physical security control on your premises means you'll have guards that can check the locks and also respond rapidly if an alarm ever sounds - regardless of whether it's false or genuine. As they're trained, they'll know the most appropriate action they need to take, such as resetting the alarm or even detaining culprits.
3. CCTV control room
A CCTV control room brings together video surveillance from systems you have in place along with access control - managed and monitored by security guards who'll ensure your premises remain safe. With a CCTV control room that's manned 24/7, 365 days a year, alongside multiple guards on duty at all times, continued vigilance will be ensured.
CCTV control rooms are fast-paced environments that can be difficult to manage in-house if your team lacks the expertise. By outsourcing a CCTV control room, you'll receive expert guidance on design and solution considerations based on your premises' needs.
4. Tactical teams
Challenging environments like protests need a physical control measure to provide additional assistance and safety. These multi-skilled officers are trained to handle plenty of eventualities such as medical incidents, crime scene management, incident management and public order.
With specialist equipment, body armour and protective equipment, tactical teams are on-hand to respond and prevent any given incidents on your premise.
Protect your property from all risks
Your premises face security risks every day. The best way to protect your site from criminal activity is by conducting a comprehensive risk assessment and implementing measures accordingly. In our guide, we walk you through everything that needs to be considered and provide a checklist to keep track.