As part of a comprehensive security strategy, investing in security guards is essential. You should invest in security alongside other measures, such as CCTV and access control. With a professional and reliable security presence on your site, you can deter criminals from breaching the perimeter, keeping your property safe at all times.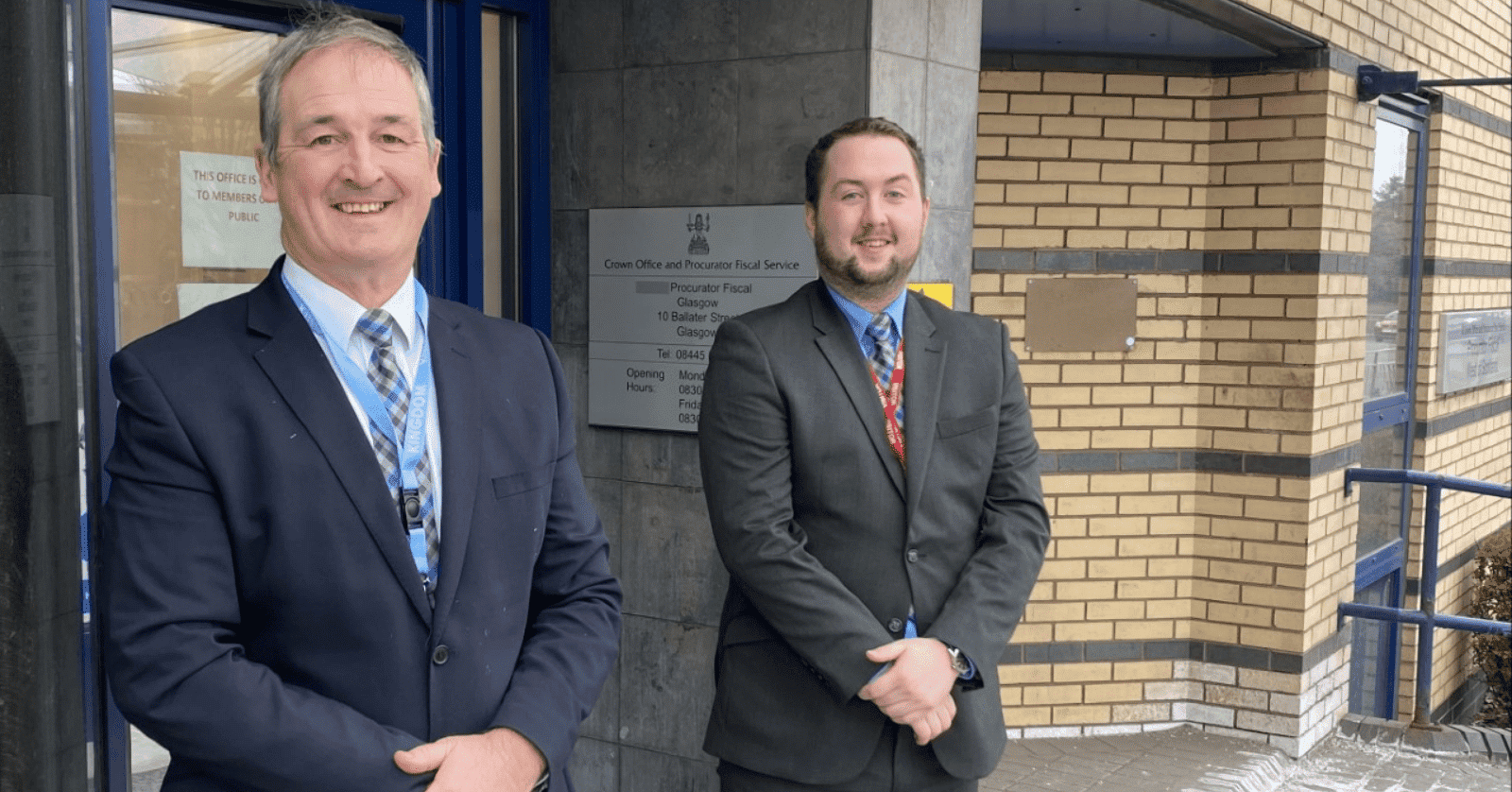 You have two realistic options when investing in security. You can either hire security guards in-house or outsource security guards to an external professional company. Both have their advantages and disadvantages — here are all the pros and cons of each to help you decide the option that's best for you.
The pros and cons of in-house security
Company integration
By choosing to invest in in-house security, you can better integrate security staff with your company culture and values. Each member can be handpicked and will be fully immersed in the company culture. This creates a direct relationship between the company and security staff, encouraging greater loyalty as they will feel like part of the team rather than 'outsiders'.
Increased costs
However, by hiring your own in-house security team, you may end up paying more. There is recruitment, uniform, training shift patterns, holidays and sick days to consider. You'll also have to invest in and provide ongoing training, equipment and management of the team to ensure your security guards are always prepared for any incidents they may face.
Expensive to find and retain
Hiring your own security personnel doesn't just impact you from a financial perspective but also the resources you'll dedicate to finding the right people. You'll need to spend time and resources creating job ads, conducting the right security checks and multistage interviews. Once you've hired your team, you'll also have to provide onboarding, training and regular feedback.

This will be a regular expense you'll need to budget for, especially if members of your security team choose to move on to work elsewhere. It's important to ask yourself if you have the resources available to find, recruit and onboard experienced guards at the same time as growing your business in other areas?

Liability
Security is an entirely different mindset from running a business. By keeping your security in-house, you'll be liable for:
Vetting the security team.
Identifying potential threats.
How the threats will be handled and what the best practices are.
Security guard capabilities.
Offering guidance on how to handle certain situations.
Issuing regular training.
The cons of outsourced security guards
Quality can vary
A significant disadvantage of outsourcing security guards is the quality of security can vary wildly between companies. This can make the search feel endless.
However, to overcome this, limit your search to an experienced, knowledgeable team that knows what they're doing. In order to find a reliable supplier, doing your own research on sites such as Trustpilot is vital. There's also a list of requirements that must be met, such as choosing an SIA and ACS approved supplier, for example.
Trust
By choosing an external security provider, you'll also have to place your trust in the company's hands. You won't have complete control over the team, who works on your site or their appearance (i.e. uniform).
Also, it may take some time to shape the rapport with the company to work in the way you'd like it to. This will influence communication and reporting procedures. However, as they're accredited and experienced, you won't have to worry about keeping your premises secure. Choose a suitable team and you'll easily build rapport with friendly faces who are trained to deal with any situation.
You should also make sure you're assigned a Contract Manager who will schedule regular reviews.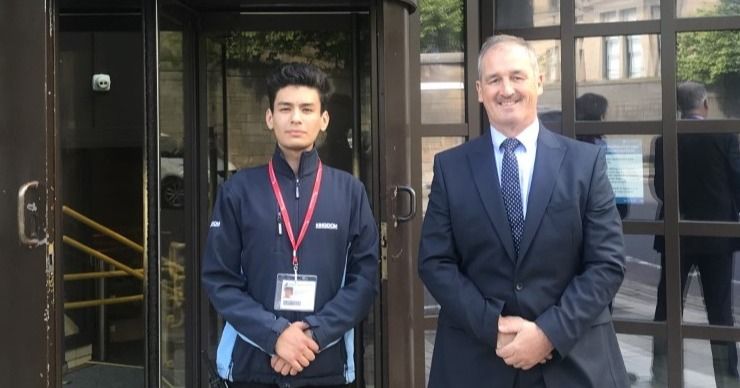 The pros of outsourced security guards
Access to a range of services
Choosing to work with a security company means you'll also have access to a range of services, including mobile patrols, keyholding and alarm response. This means you can choose the service that works for your company and budget.
Flexibility
With this flexibility, it'll be easier to scale up services as and when needed as your business grows and evolves. Plus, if any one-off events arise, you can easily ask the security provider for additional support rather than having to hire personnel yourself.
Cost-effective alternatives
Manned guarding can be very costly. However, with an external security company, you'll have access to a variety of cost-effective alternatives. For example, rather than having 24-hour manned security on-site, mobile patrols can be utilised to assure site security out of hours. This is also beneficial as having patrols at random points throughout the night means potential attackers won't be able to take advantage of patterned patrols.
Benefit from the latest equipment and training methods
Another great advantage is being able to leave the management completely up to an external company. There'll be no responsibility for you to ensure training and equipment is provided. Disciplinary action will be maintained by the external company and any holidays or sick days will also be handled externally, allowing you to focus on other important matters like running the business. They have the experience you can benefit from without taking your attention away from other business-critical matters.
To ensure your site is in the best position against intruders, take a look at our latest security checklist.
Is your site secure?
Without a reliable security system in place, your site is open to theft, burglary, vandalism and more. To minimise the risk of criminal activity, the best line of defence is implementing a risk analysis.
In our guide, we show you how to conduct an assessment yourself and provide a comprehensive checklist so you won't miss any important steps. To get started and protect your site right away, click the banner below.