Mobile security guards are an essential part of a property's security system. As they regularly patrol the property and deliver observations and reports, it provides extra peace of mind that a property is safe and secure.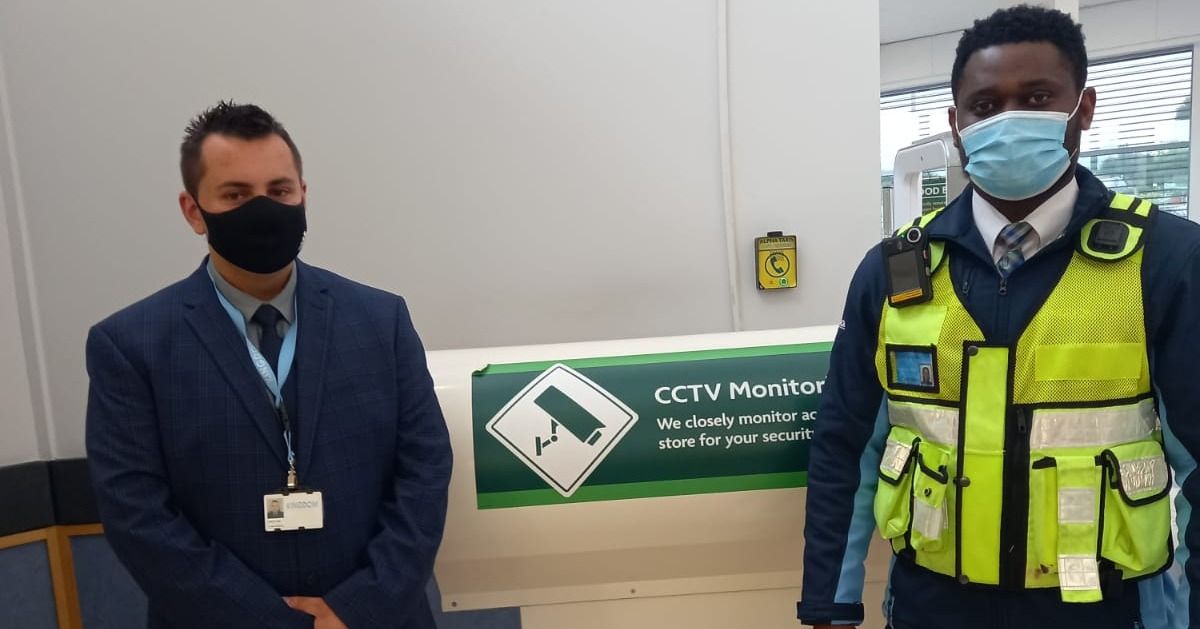 Mobile patrol security provides a flexible, tailored solution. We're taking a closer look at what exactly this service provides and what security officers do on a mobile patrol.
What are mobile patrols?
Mobile patrols are a security solution that helps deter and detect criminal activity. These services are ideal for businesses where a full-time security presence isn't practical as it's a more cost-effective solution.
Traditional security solutions require personnel on-site at all times. With security officers on a mobile patrol, you create a tailored service for experienced and trained security guards to visit the premises at selected times during the day and night. This could be at random times or pre-scheduled times.
Patrol interior and exterior areas
As the name suggests, security guards patrol the inside and/or outside of the property. This usually occurs at random and pre-arranged times to promote unpredictability and make it harder for criminals to plan an attack.
Having a uniformed security guard on the premises acts as an effective deterrent to any would-be criminals. They will also spot any potential breaches quickly, enabling them to raise the alarm immediately and delay any criminals who may have breached the building.
As well as checking for signs of a disturbance, they can look out for potential fire risks and ensure every floor is fully secured.
Hold keys and alarm response
Keyholding and alarm response involves a security company holding a set of keys for your premises. This means in the case of an emergency or alarm activation, they will respond quickly and access the property to see what has set off the alarm. They can then take the required actions to ensure the business and premises are safe.
Through investing in this service, this task won't be left to one of your untrained employees who has to visit the site during late hours and potentially put themselves in danger. Security guards are trained for dangerous scenarios that could occur.
Trained to control health risks
Security guards that are trained in health and safety protocols will promote the efficiency of your personnel. They will have adequate control of health risks arising from work activities while ensuring the team is competent to carry out their jobs. This is important to reduce the risk of possible injuries.
Prevent losses
Security officers don't wait for something to happen. They're proactive. As part of their role, they conduct preventative patrol inspections and security measures that prevent burglary, damage and any other criminal activity. They will also check on security equipment to ensure it's in working order while also calling for any repairs and maintenance, if necessary. This ultimately prevents losses, as all measures are taken to create a robust security system.
Protect reputation
Having a breach of security is detrimental to the property and a business' reputation. Customers and clients want to know their data is safe in a business' hands and any security breach will harm a client's trust.
A security officer on a mobile patrol can issue warnings to potential intruders and detain anyone who tries to break into the property. In doing this, security officers protect and preserve an organisation's reputation and stability.
To ensure your site is in the best position against intruders, take a look at our latest security checklist.
Is your site secure?
Without a reliable security system in place, your site is open to theft, burglary, vandalism and more. To minimise the risk of criminal activity, the best line of defence is implementing a risk analysis. In our guide, we show you how to conduct an assessment yourself and provide a comprehensive checklist so you won't miss any important steps. To get started and protect your site right away, click the banner below.