From retail to hospitality, industries across the UK are facing challenges when it comes to labour shortages. Recent data shows the UK has a record number of job vacancies, but the lowest ever rate of unemployed people for each one.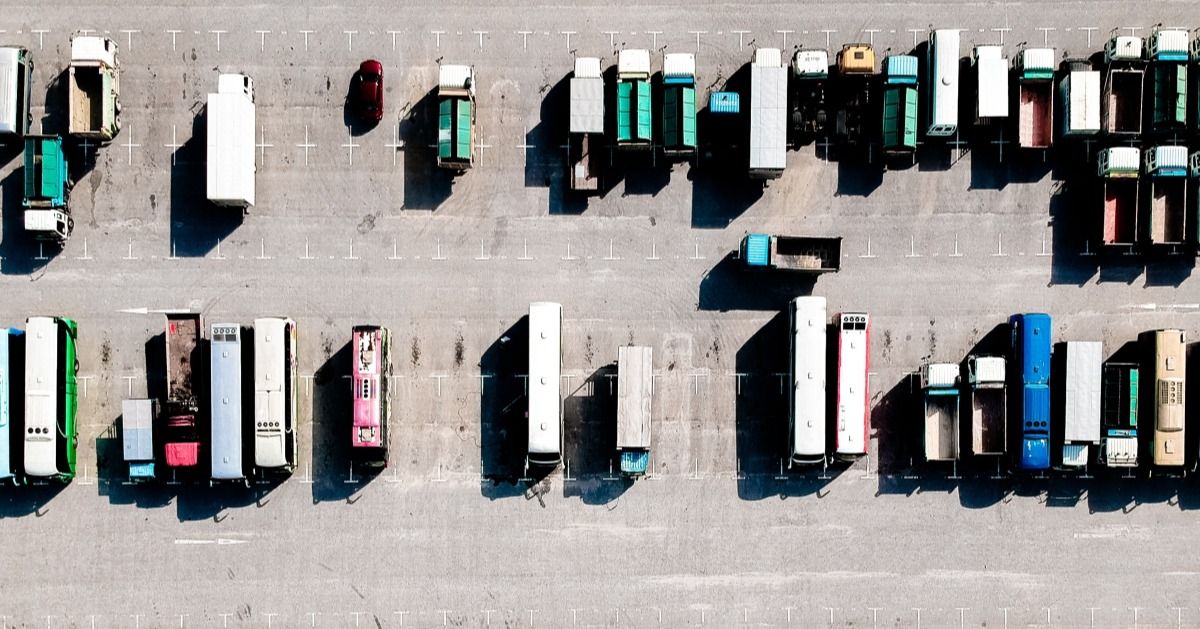 In this article, we'll identify why the UK is currently facing such a severe labour shortage and outline which industries have been most affected. We'll also discuss some of the predicted future trends and what businesses like yours can do to overcome the challenges presented by the labour shortage.
Why is the UK facing a labour shortage?
Results from a recent survey showed that businesses are blaming Brexit and the COVID-19 pandemic for the shortage of overseas workers, with 38% saying a lack of regional talent was hurting their ability to recruit the right staff.
Since the UK left the European Union at the start of 2021 and reimposed border controls on EU citizens, it has become increasingly difficult for businesses to welcome an inflow of foreign workers.
Many countries' borders were shut for long periods during the peak of the pandemic too. With the majority of the world on standby, employment rates naturally began to slump.
The pandemic had other repercussions, too. Lockdowns, social-isolation rules and other factors hit certain industries hard. This has made it even more difficult for them to bring back the right talent now they're operating again.
Which industries are being most affected?
Transport
It's estimated that the UK's HGV driver shortfall stands at 100,000 currently. Pre-pandemic, there was an estimated shortage in excess of 60,000 drivers.
A recent change in tax laws has seen some HGV drivers lose as much as 25% in earnings. This is one of the main contributing factors.
The pandemic has also had an adverse effect on HGV training. Lockdowns and social distancing measures have left little capacity for people to pick up the required skills to take on these types of jobs.
Many EU drivers also left the country during the pandemic. Border controls and restrictions on travel are the main reasons many of them haven't returned to their duties.
We all saw the true impact of this with the panic-buying around fuel, with a lack of drivers meaning fuel couldn't be delivered on time until the army intervened.
Cleaning
A report created by the British Cleaning Council showed that the cleaning and hygiene industries are facing a labour shortage and the situation is getting worse.
The UK lockdown saw thousands of businesses close for a while or shut permanently. This meant thousands of businesses no longer needed anyone to clean their premises.

The report above also states that the number of foreign-born people working in the industry accounts for 20% of the workforce.
The pandemic and Brexit policies forced many of those to leave the country and many since haven't returned.

Retail
New data revealed that the UK's retail industry lost 89,000 jobs in the second quarter of 2021 compared to the same period a year ago.

Multiple lockdowns forced all non-essential businesses to close their doors, leaving many retail staff either on furlough or without a job.
Travel restrictions and Brexit policies have also had a large role to play in the retail labour shortage. The industry has traditionally relied heavily on EU nationals to fulfil roles, meaning it has become extra difficult to find new hires.
Future labour shortage trends
Longer recruitment processes
With skills in short supply, many senior business leaders are finding that the recruitment process is taking longer — by an average of one month and 22 days.
The skills gap is having repercussions on hiring too. Many organisations have been forced to give up on finding appropriate talent and hire at a lower level instead.


This is where the right recruitment partner can make a real difference. By having access to bespoke talent pools with skills and flexibility to match demand, the recruitment processes can be quickly shortened.
The financial impact
The UK labour shortage crisis is set to delay economic recovery from the pandemic too. Uncertainty continues to remain around Brexit, meaning the supply chain disruption is predicted to continue.
New immigration laws powered by Brexit have made it even more difficult for foreign workers to enter the country too. It's therefore clear that we need to reduce the ever growing skills gap.
Rising skills gap
The UK government's Industrial Strategy Council has predicted massive skills shortages in the economy in 10 years' time.
This has led businesses to put more emphasis into the value of continuous professional development and hire employees with the potential.
Working with the right recruitment partner can offer the support businesses like yours need for this by using multi channel resourcing strategies to attract the best talent.
How can a recruitment partner help businesses overcome the labour shortage?
Outsourcing a recruitment partner can help alleviate many of the challenges related to the UK labour shortage.
Firstly, they have access to the widest talent pools. The right partner should be able to find the right kind of candidates to fill particular roles at the drop of a hat.
They will also integrate themselves into your business and spend time learning about your needs and how their services can help you meet your goals.
Devising a recruitment strategy is important too. Without a clear vision of who you want to hire and how you're going to hire them, you're going to struggle.
A recruitment partner will support you in building a strategy to enhance your chances of hiring the people and hiring them fast.
We've put together a report that delves deeper into the UK labour shortage.
Find out more about why there's been a shortage in the first place, how much it could potentially be costing your business and what can be done to solve the gap by reading it for yourself below.