A recent study revealed that half of UK employers expect more flexible working requests in the future. It's therefore vital for businesses to embrace this approach to entice new staff and also retain them too.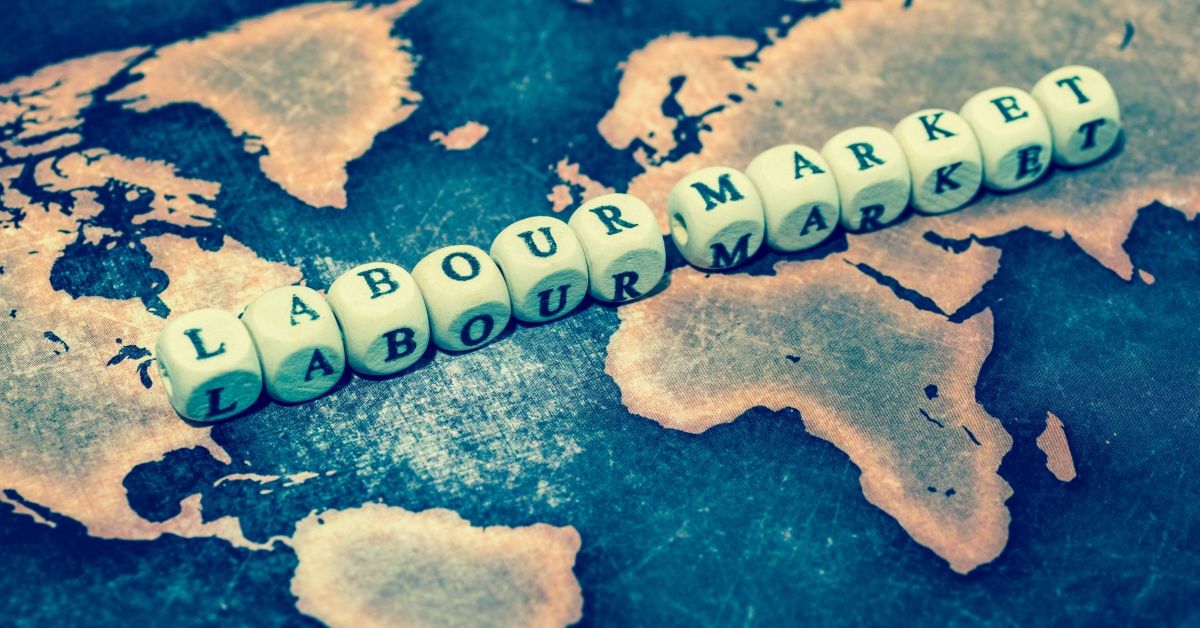 This article will delve deeper into labour market flexibility, how businesses can increase flexibility and improve recruitment efforts.
What is labour market flexibility?
Labour market flexibility refers to the willingness of businesses and their workforce to respond to changes in market conditions, including the demand for labour and the wages they offer.

As unemployment rates soar, it's become more critical for businesses to embrace flexibility to overcome the challenges related to high staff turnover and recruiting new staff.

Factors such as Brexit and the pandemic have escalated these problems. Supply chain disruption and job uncertainty have become all too common in recent times.

However, there are many different ways businesses can increase their flexibility to overcome these challenges and build an efficient, engaged and highly productive workforce.

Tips on how your business can increase your flexibility
Embracing flexibility should be a core part of your business mission and strategy. While some changes can be more straightforward than others, they are equally as effective and can play a massive role in the future of your business.
Here's a breakdown of some of the ways your business can increase your flexibility:
Build a flexible wage structure
The cost of employee turnover is high.
It can also negatively harm your performance
. One of the most effective ways to mitigate this threat is to focus on your wage structure.
A flexible wage structure can also support you in your recruitment efforts. As more businesses struggle to recruit, they have to offer higher salaries to entice new workers to join their teams.
The UK department store John Lewis
recently announced that they were offering truck drivers £5,000 more per year amid competition for labour during the current shortage.
It's also important to consider options such as bonuses and overtime too, as both of these initiatives can increase employee morale and also impact the productivity of your workforce.
Increase your training efforts
It's common for employees to leave a business if they feel like they haven't received the necessary training to do well in their positions.

Jobs in specific markets such as logistics and warehousing can be stressful. The hours are long and the job requires a lot of physical effort. It can also be difficult to envisage what progression looks like within a business.

Providing extensive training is therefore critical to retaining staff and boosting employee morale. This may involve working with an external organisation or building out an advanced training programme yourself.

Although it requires a lot of time and effort, the benefits can't be ignored and will quickly increase your labour market flexibility.
Tap into new job markets
Businesses can also pivot and become more flexible by focusing on new job markets. It's become easier than ever for workers to change jobs and choose different types of work. While this can be a challenge, it also presents new opportunities.

To do this, businesses need to restructure their recruitment strategy. This may include using new tactics such as social media recruitment or investing in AI recruitment software.

We understand this may not be straightforward. Your budget is tight and a lot of effort is spent on attracting new talent. But that's where an experienced recruitment partner can make a real difference.
Hire a recruitment partner
A recruitment partner allows your business to deal with fluctuating market demands and become more flexible.

They'll offer support in transforming your hiring strategy and provide innovative initiatives to ensure you hire the right staff and retain your best staff, too.

Their access to talent pools will also mean you can quickly start to tap into new markets and also embrace new recruitment techniques to stand out and catch the eye of candidates.

The right recruitment partner will take time to assess your skill sets and current challenges, meaning you can start to plug the gaps and take your business to the next level.
How Kingdom Recruitment can help
Here at Kingdom Recruitment, we have years of experience in helping businesses become more flexible.

Our tried and tested approach has allowed businesses across manufacturing and warehousing to transform their recruitment efforts and upskill their existing workforce to hit their goals.

We do this by taking a consultative approach to our staffing solutions and working closely with our customers on a bespoke recruitment & staffing plan.

We're passionate about helping businesses grow. That's why we'll quickly integrate ourselves into your operation and offer 24/7 service to meet any fluctuating demands which you may face.

Our support doesn't end there
We've put together a resource that delves deeper into the current UK skills shortage and provides practical advice on how your business can overcome the associated challenges.

It's available to read via the banner below.