Now more than ever, organisations are looking to create a truly diverse workforce that's inclusive and accepting. Not only is this great for team morale, but it's proven to also help the business too, with diverse teams providing 35% better performances than their competitors.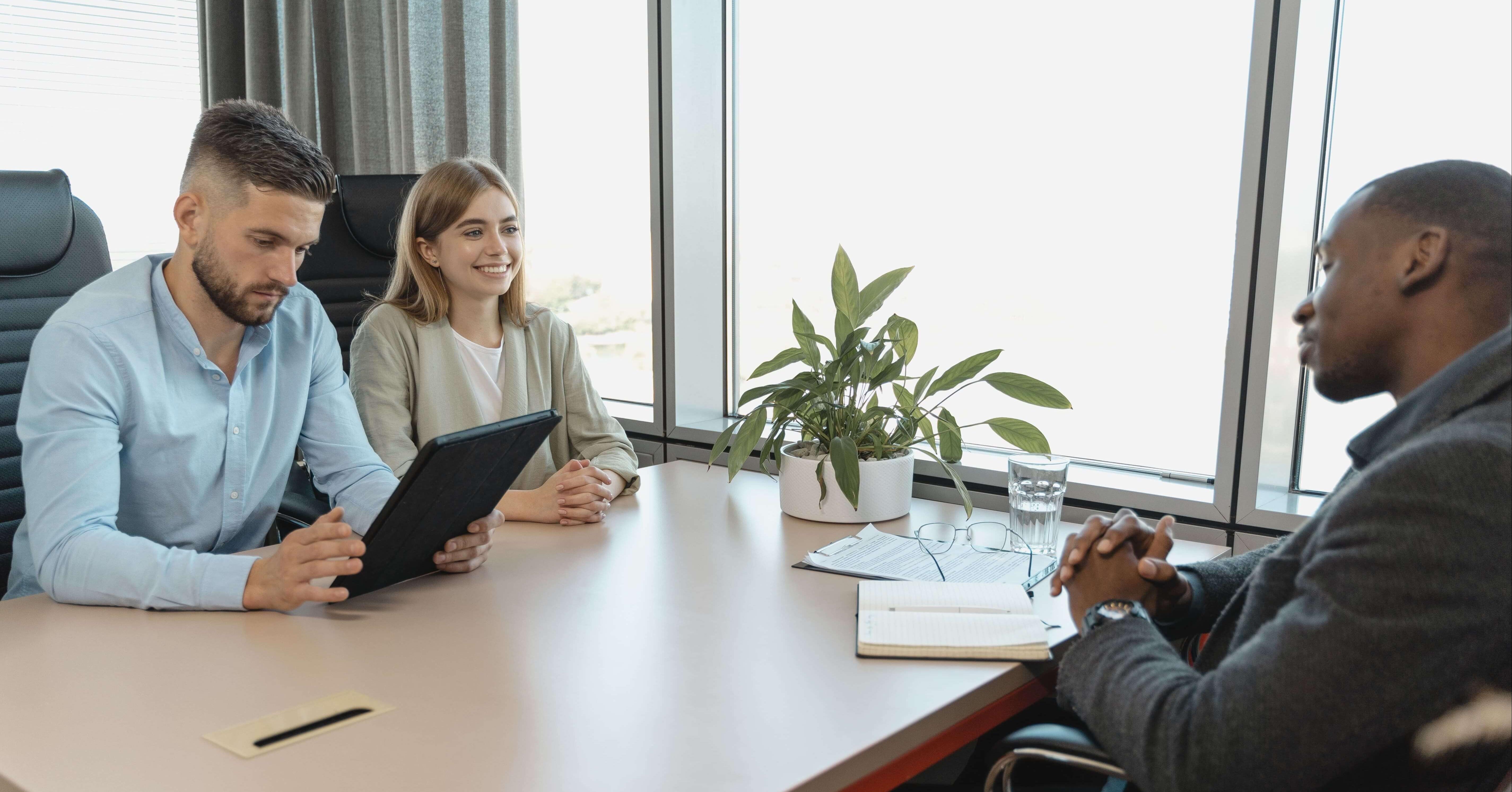 To improve diversity in your workplace, you first need to implement diversity hiring strategies. We're taking a closer look at this and how you can build a diverse recruitment and retention plan in your business.
What is diversity recruiting?
Diversity recruiting means hiring the best person for the job based on merit. It means not judging someone by their race, gender, ethnicity, sexuality, religion, class or political opinions. It's a method of recruiting that helps create a diverse, inclusive workplace for all. Those undertaking diversity recruiting strategies will have staff consisting of various types of people from multiple backgrounds and experiences.
Why are diversity hiring strategies important?
Many business owners think of diversity in the workplace as a means to reach goals encouraged by HR and external organisations. However, diverse recruitment not only boosts inclusivity but can also lead to larger recruitment pools, a broader range of skills in your workforce and more cultural awareness within your work environment. This ultimately makes diverse recruiting beneficial for the company and the individuals it employs.
In fact, a study conducted by McKinsey and Company found businesses with a diverse workforce performed 15 to 35% better than the national industry median. In another study, they also found that companies with gender diversity at the executive level were 21% more profitable than their less diverse competitors.
This isn't just a trend either. Although more businesses are becoming more diverse, they understand the benefits it can bring. It's a good moral choice, but diversity recruitment also offers tangible benefits ranging from improved performance, productivity and innovation.
Plus, with a wider pool of talented people, you can enjoy a broader range of experience and skills on your team; your candidate pools become larger and more varied while you increase your cultural and language awareness. As a result, having a diverse workforce will make solving problems and making decisions easier, with diverse teams being 87% better at making decisions than individuals.
How to recruit a diverse workforce
1. Improve job ads
As an advertisement for a role at your company is often the first interaction a candidate will have with your business, it's vital your job description is thorough and clearly defines what the job is. It will also need to highlight the skills required while conveying that candidates will be considered on their merit without unconscious bias.
Take a look at some old job ads and evaluate what you can do better. You may find that the language you use only appeals to certain demographics, so you might need to adapt to more inclusive language in your job ads in the future.
2. Use tools to help connect your business with diverse talent
The problem with unconscious bias is it's unconscious, making it incredibly difficult to eliminate. The great news is with the right AI recruitment tools, human bias in your recruitment process can be reduced. AI recruitment tools use artificial intelligence to look at candidates objectively and filter to find the exact candidates. They have the skills and experience needed for the role, no matter their background.
3. Counter unconscious bias
As previously mentioned, part of the problem with unconscious bias is that people unknowingly suffer from it. In turn, this can impact the way we feel about other people and affect our decision-making. Thankfully, employers can do many things to counter unconscious bias, such as assessing CVs by removing the name, gender, and age.
4. Make sure your interview process is inclusive
Interviews are a huge part of the selection process, providing an opportunity for both the candidate and employer to impress each other. At this stage, the interviewer must have a completely unbiased and inclusive interview process. However, this isn't always as easy as it sounds.
One way to do this is by asking each candidate the same questions and scoring them on their skills and experience. That way, the effects of unconscious bias can be mitigated throughout the interview process.
5. Educate your teams
Although there is plenty that can be done to reduce unconscious bias throughout the recruitment process, such as blind CVs and using recruitment tools, one of the best things that can be done is team training. Providing your team with vital training and helping them recognise their biases is extremely helpful in improving employee engagement in the issue as well as improving diversity.
Our new playbook will help you create a cost-effective hiring strategy and offer everything you need to consider to hire the ideal candidate for the job. Take a look below.
Discover how to create a cost-effective hiring strategy
Creating an effective hiring strategy is essential to business success. This strategy needs to determine who you're going to hire, how you'll hire them and when. The playbook is packed full of plays, tips and advice with topics ranging from creating a successful onboarding plan, measuring employee satisfaction levels, building your workforce plan and much more.
To get started and access these insights, click the button below today.