By Peter Buff, Managing Director of Kingdom Cleaning

It's National Careers Week, which is all about demonstrating the diverse opportunities and industries available to young people today. It can be overwhelming when it comes to choosing or even changing your career path, which is why having the right support in place is vital.

A career in cleaning might not always be the first thing that springs to mind when planning your future and, sadly, there are still so many misconceptions about our industry. For some reason, it has gained an inaccurate reputation for being low skilled and low paid, which often acts as a barrier to new talent entering the field.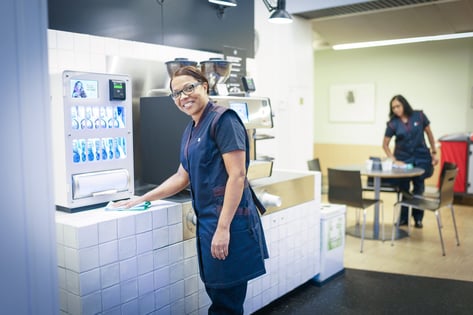 Historically, people outside of our industry haven't seen the value that our services have on others, and the rewarding career it provides. However, with cleaning operatives taking the spotlight as key workers throughout the pandemic, perceptions are slowly starting to change for the better. The general public, and business owners, are now all too aware that hygiene is of paramount importance, and it has the power to keep people and places safe and well.

With the shift in attitudes towards the cleaning sector, and the development, progression and fulfilment that a career in the sector offers, it is a fantastic time to join the industry. Here at Kingdom Cleaning, we are always on the lookout for people with the attitude and skills to thrive in cleaning. We also have a first-class training and development programme for those who are fresh to the field.

This support, and ongoing commitment to development, is what makes being part of the Kingdom Cleaning team so special. Our team go above and beyond to carve out exciting and rewarding careers for every single employee.

Take Laura Brookes, one of our key account managers, for example. She recently spent her own time with one of her team to help him work through and update his CV as he prepared to move on to a new chapter in his life. Of course, we're sad to see him leave us, but he has given his all in his role with Kingdom Cleaning, so we wanted to support him and show him how much he is appreciated in return.

It is actions like this, that have real impact on lives, that makes us who we are. If you are interested in finding out more about working as part of the Kingdom Services Group, check out the careers page on our website here: https://careers.kingdom.co.uk/kingdom/search/index