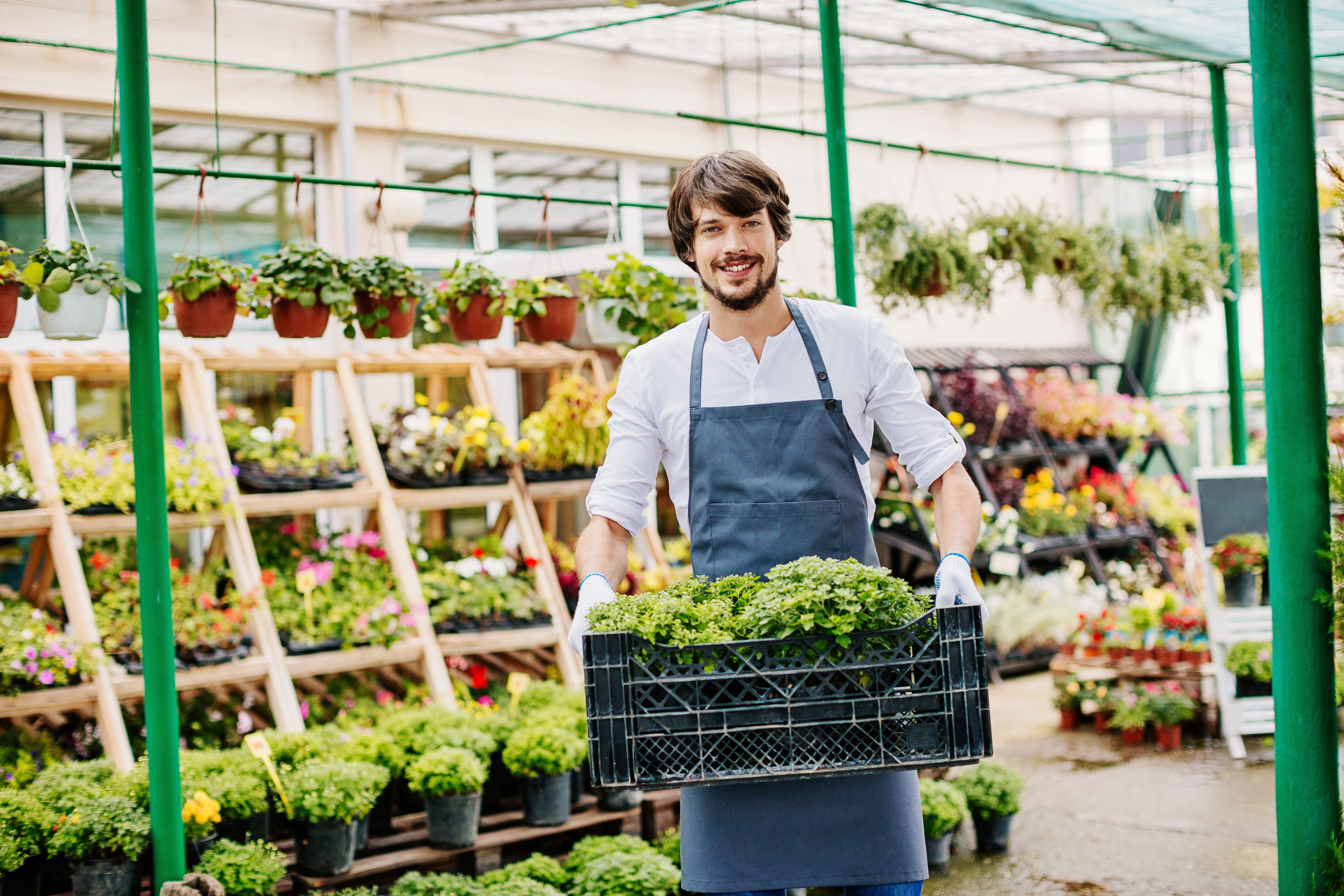 In a country famed for its 'green and pleasant land', it's unsurprising that the gardens and parks of England continue to attract huge numbers of visitors. According to a survey conducted by VisitBritain, the nation's country parks and gardens experienced healthy increases in visitor numbers even before the global pandemic, an event that redefined people's relationship with nature and fostered new habits that don't always die hard.
Despite this, horticulture recruitment in the UK currently faces some significant challenges, especially on the crucial warehouse side of the industry, in which horticultural products are packed and processed for onward transmission into the supply chain. In this article, we'll outline the main problems that the industry faces and explore how a specialist horticulture recruitment business, such as Kingdom can help you overcome a skills shortage in the warehouse.
A Diverse But Underappreciated Workforce
There are an array of essential skilled and semi-skilled warehouse-based roles in horticulture, covering all aspects of picking, packing, and warehouse operations. A responsive horticultural recruitment agency can accurately match talent with vacant roles to meet seasonal demand, so that businesses benefit from reliable workers who are well-prepared for the demands of the sector.
An Incomplete Understanding Of The Industry
One of the main reasons why horticulture businesses experience difficulties in recruiting workers is that many school leavers have little knowledge or appreciation of the industry. According to The Royal Horticulture Society (RHS), 70 per cent of businesses in the sector struggle to source skilled labour, with the majority blaming a poor understanding of horticulture in schools and colleges. Job opportunities have also been difficult to advertise, so a horticulture recruitment specialist can improve access to a pool of talent that is actively seeking new opportunities.
The Post-Brexit Unskilled Labour Drain
Prior to the UK's exit from the European Union, EU nationals comprised:
One-fifth of permanent unskilled and semi-skilled workers in horticulture and agriculture.
More than 95 per cent of seasonal and casual labour.
40 per cent of manual workers in food manufacturing, including processing and packing.
Many of these roles are perceived to be physically challenging, poorly paid, unpleasant, and dirty, making them unappealing to British nationals. Because a recruitment agency has the expertise and resources to source staff in large numbers and at short notice, your horticulture business will benefit from significant time and cost savings. With all recruitment, onboarding, and administration handled on your behalf, your back-office team won't be submerged by an unmanageable workload when your workforce is scaled up.
Securing The Right Knowledge And Skills
As well as the general issue of attracting competent and efficient warehouse operatives, horticultural businesses often have trouble finding staff with the appropriate level of knowledge and skills to effectively undertake their roles. In-house recruitment can be time-consuming as you'll need to sift applications and assess each one for its merits, whereas a specialist recruitment agency can conduct candidate matching more quickly and efficiently, as well as marketing attractive employment opportunities that will draw in candidates in larger numbers.
Contact Kingdom People To Find Out More
To find out more about our specialist recruitment services for the horticulture industry, please call Kingdom People on 0330 022 9422 or click here to get in touch today.
Image Source: Canva