As job vacancies soared to a record high this year, businesses now have to think of innovative ways to attract new talent and mitigate the risks associated with the UK skills shortage.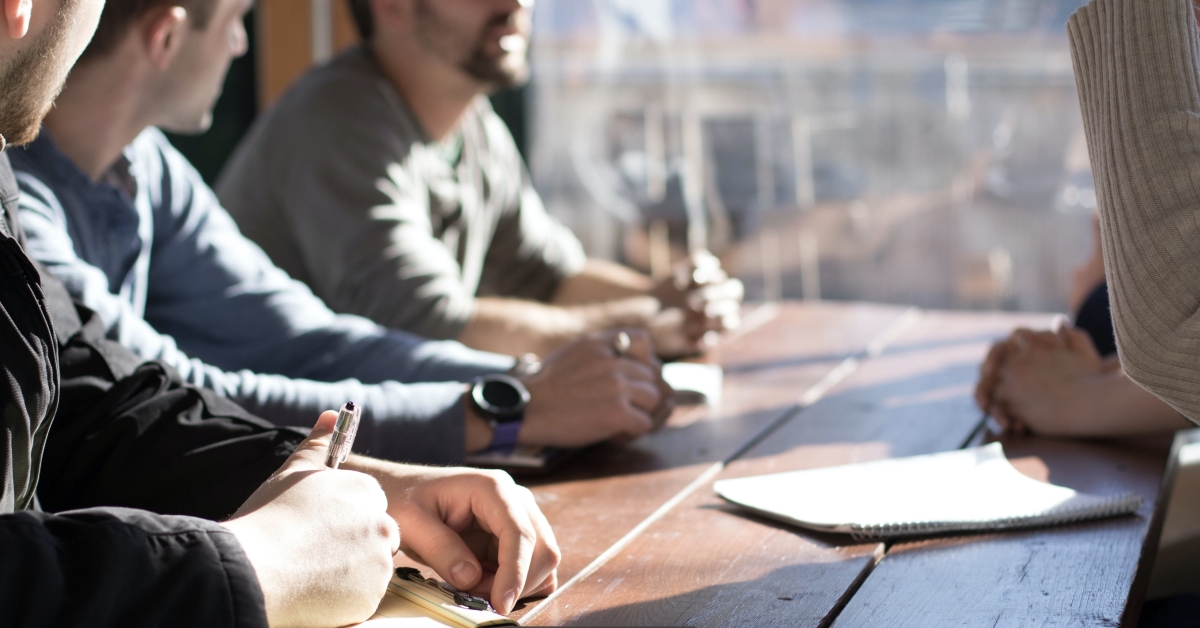 This article will cover a range of steps your business can take to solve the ongoing skills shortage. These include:
Offer increased wages or other salary incentives
A recent study found that British employers have increased pay for new staff by the largest amount since the 1990s. Employers operating in low-wage sectors such as logistics and hospitality are believed to be at the forefront of this trend.
Increased wage offerings is one of the most impactful ways to solve the ongoing skills shortage. You're more likely to attract the right talent who'll contribute to your business growth and also retain your best staff.
It's believed that low wage offerings are one of the main contributors to why the UK has found itself in such a difficult position. Take the transport industry, for example. It's estimated that the UK's HGV driver shortfall currently stands at 100,000.
This led employers to revise their wage structures to entice more people to pursue a career in the industry. Many of them are also offering other salary incentives, such as signing bonuses.
Many UK firms are offering up to £2,000 sign-on bonuses to deal with seasonal demand amid the labour shortage. This includes household names such as Tesco and Amazon, which have been hit hard by staff shortages in recent times.
Implement innovative recruitment practices
Your recruitment strategy will also play a vital role in overcoming the skills shortage. It'll ensure you stand out from the crowd and target suitable candidates.

The first step involves investing in forward-thinking recruitment tools powered by AI technology. Machine learning methods such as conversation analytics and AI-powered background checks provide an efficient and scalable solution to finding the best talent.
Unilever is an example of a business using AI to revolutionise its recruitment practices. It's believed they utilise this type of technology to screen and assess more than one million candidates each year.

However, AI is just one piece of the recruitment puzzle. There are many other initiatives businesses are embracing, including experiential recruitment, leveraging video and using omnichannel techniques to help them stand out.

Introduce a flexible working scheme
Many businesses were forced to make their staff work from home at the peak of the coronavirus pandemic. This has led to a shift in the way many operate, with hybrid working now being dubbed "the new normal".
For specific industries, this isn't possible. Bodies are needed on the ground to keep the cogs turning. However, there are still opportunities to embrace new ways of working, including flexible schemes that give your staff more of a say in when and how they work.
It's believed that 9 in 10 employees want partial flexibility in their job. These figures highlight the need for businesses to adapt to this trend to deal with skills shortages and attract people to work for them.
This may mean offering new shift hours. Allow your employees to start earlier to finish at a more reasonable time. You may decide to introduce longer lunch breaks, too, as it's believed that effective breaks are linked to higher levels of productivity.
Focus on your culture offering
A study found that company culture is an essential factor for around 46% of job seekers. It's now become one of the standout ways to hire the right talent.

Companies with a strong culture are also associated with increased productivity, better employee and engagement and higher profitability. So what can your business do to improve its culture offering?
Providing your staff with autonomy is one way. Another recent survey found that 59% of respondents reported "flexibility" as being more important than salary or other benefits.
This can mean much more than just providing flexible working schemes. Provide avenues for your staff to work in different job functions and give them more responsibility for making business decisions.
Schedule regular and meaningful one to ones, too. Candidates will be much more inclined to work for a business that takes the time to listen to its employees and encourages frequent recognition.
Work with a recruitment partner
The value of working with an established recruitment partner can't be ignored when it comes to overcoming the ongoing skills shortage. As well as having experience in building long-term talent pools, they're also equipped in finding the right type of people — and at volume.
An expert recruitment agency will help you grow your team comfortably. It's a more scalable approach to increasing your team numbers and ensuring they're the right fit for your business.
They can also provide support when it comes to building a recruitment strategy that works for you. Many businesses don't have experience in experiential recruitment or embracing new techniques, such as video.
An experienced recruitment partner can provide all the support you need. Implementing innovative recruitment methods should be their bread and butter and they should always be welcome to share their wealth and knowledge so you can try out some new approaches for yourself, too.
Interested in finding out more about the UK skills shortage and how your business can overcome the challenges?

From guidance on how your business can prosper during adversity to insight into the worst-hit industries, we've created a one-stop resource that covers everything you need to know.

It's available to read via the button below.