Almost two-thirds of UK firms say they're worried about a shortage of skilled applicants for jobs. Therefore, it's vital to embrace innovative recruitment techniques to attract the right talent and retain them once hired.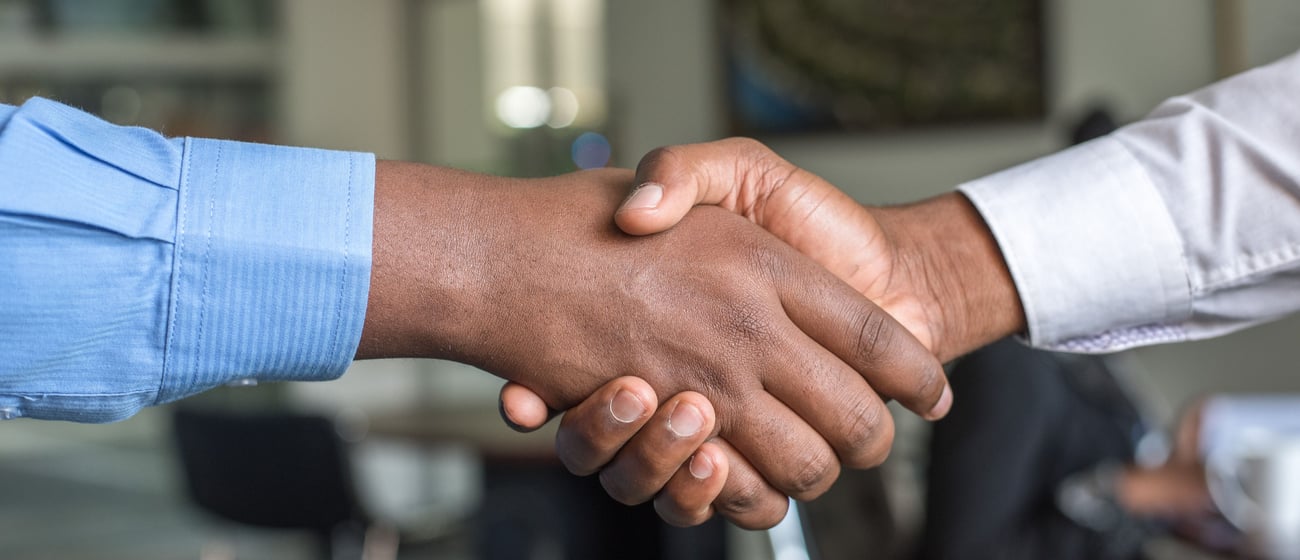 In this article, we'll discuss five recruiting techniques your business should consider implementing into its hiring strategy to continue employing candidates with top skills in 2022. These include:
1. Stand out with AI recruitment software
Research has found that 56% of managers started using AI to support their hiring needs over the last 12 months.

AI software is becoming an increasingly essential piece of the recruitment ecosystem. Machine learning allows businesses to shortlist their ideal candidates and automate many of the manual tasks in the recruitment process.
Through data monitoring, AI allows you to quickly standardise matching candidates' experience, knowledge, skills and job requirements.
This will decrease the final size of the applicant pool and reduce the time you have to spend looking through CVs.
As well as being able to help you find top talent, AI can also help you retain them. This is done through analysing data to identify problems and conditions that may have caused old employees to leave a business.
2. Build an experiential recruitment strategy
Experiential hiring is a way for employers to recruit, assess and potentially hire candidates based on the skills they demonstrate throughout a custom-designed project.
By carefully designing assessments around the industry and role-specific challenges, candidates can learn more about the business while showcasing the critical soft skills, technical skills and culture fit required to be successful over the long-term.

Unlike a traditional interview, experiential recruitment allows you to learn about your candidates over a few days. This is a great chance to get to know them and aid your decisions when it comes to ensuring they're the right fit for your business.
3. Embrace the power of video
Video is another recruitment technique that many businesses are now utilising as a part of their hiring strategy. One of the main reasons is because it empowers them to have greater reach.
A recent survey found that video generates an incredible 1200% more shares than text and images combined. Embracing video is key to getting your job in front of more eyes and attracting the right kind of people to apply.

Video is also a great way of ensuring candidates are an excellent cultural fit for your business. Create videos that show what everyday life looks like at your business and how specific teams operate.
This will allow potential candidates to have a better idea of whether the job on offer is what they're looking for and whether they have the necessary skills to impact your business.
4. Use omnichannel techniques
If you're planning to use video moving forward, you need to have the right platform in place to showcase them. This is where omnichannel techniques can have a big impact.
Analysis shows there are around 4.5 billion social media users globally, equating to 57.6% of the global population. Channels such as LinkedIn are the perfect space to share your recruitment videos and advertise your job vacancies.
Many people are now using social media to search for new roles. Therefore, it's highly recommended to leverage it as part of your hiring strategy to make sure you aren't potentially missing out on top talent.
5. Work with an experienced recruitment partner

The right recruitment partner can successfully transform your hiring strategy and support you in finding top talent that matches your business needs.

With acres of experience, a dedicated partner will allow you to gain access to top talent pools and support you in streamlining every aspect of your recruitment process.
Hiring at scale can be challenging for in-house teams, too. Recruitment partners specialise in speeding up the process and offering a more cost-effective solution.
The ideal candidate is more than their experience and qualifications — personality and cultural fit are also equally as important. As hiring managers have many applications to sift through, they can sometimes miss these factors.
An outsourced recruitment service takes time to assess company culture, skillsets and other desirable qualities when sourcing candidates. As a result, you'll find candidates are of better quality and a stronger suit for your company.
Are you looking to create a cost-effective hiring strategy?
To help you with your hiring strategy, make sure to check out our brand-new playbook- filled with plenty of actionable plays and valuable advice you can use right away. It's essential to have a strategy to help you save time and money during the recruiting process. To discover everything you need to consider to hire the ideal candidate, click the banner below.