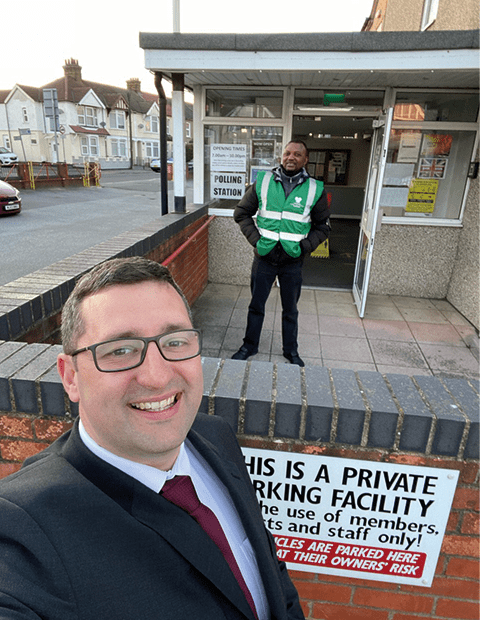 WHAT DO YOU GET?
Community support to enforce safety measures
As a Local Authority, you can have a dedicated resource to help make sure the latest guidance is in place across the community.
This includes:
Friendly visits to businesses to help stay on top of risks

SIA licensed and DBS vetted staff to ensure vaccination centres, schools and other relevant centres run safely

Visible officers in public spaces to help ensure the atmosphere is welcoming and safe for everyone
You can also extend the service to what's most needed in your community. This can range from managing anti-vaccine protestors to door-to-door checks on positive cases.
COVID Marshals help make sure your community is best protected against the virus.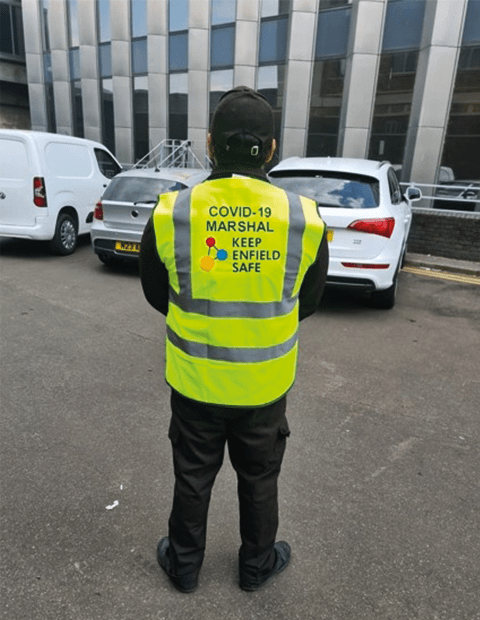 WHY KINGDOM?
12+ years of Local Authority experience
Kingdom L A Support Ltd have both the experience and ability to be to meet all your needs.
We have served Local Authorities for over 12 Years in terms of regulatory and statutory services.
You'll benefit from the most up to date technology to enable realtime reporting together with Body Worn Cameras as PPE and Evidence collection.
We are part of the family of Kingdom Services Group Limited delivering multi-faceted services to private and public sector bodies.
You'll meet your demands for trained and experienced staff at extremely short notice.
Tailored training
Sector specific training ensures our team members know how to handle challenging and complex situations in this unpredictable industry.
Holistic service
We work together to deliver an enforcement strategy that works for you, thereby ensuring your Community are protected.
Proactive approach
Our staff take a no nonsense and proactive approach, executed with professionalism.
L A Support have provided an excellent service in normal times, and have really stepped up and gone above and beyond during this pandemic to keep people safe. These officers face constant abuse daily for the nature of their role, but remain calm and professional and the Officers in Harrow have been a credit to all.