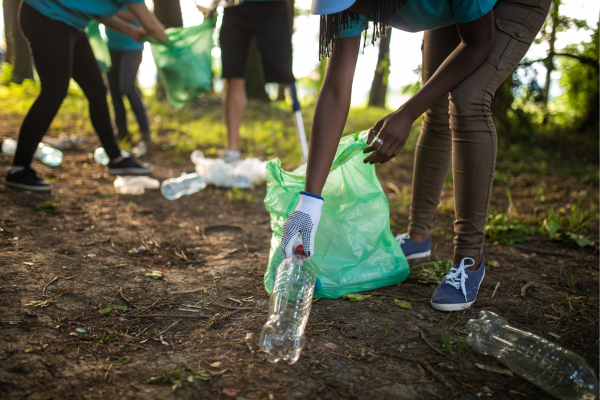 Environmental enforcement officers play a crucial role in providing effective local authority support (LAS) across the UK, helping keep communities cleaner and safer for residents. Officers respond to a variety of challenging situations, from antisocial behaviour and fly-tipping to illegal parking and littering, as well as providing education to promote more responsible behaviour.
If you are a procurement officer tasked with sourcing high-quality, reliable environmental enforcement officers for your local authority, what qualities should you look for to ensure that you recruit the highest calibre of talent who can make a real difference to your communities?
Excellent Communication
Environmental enforcement officers work with a rich variety of people in the community, so the ability to communicate effectively and build positive relationships is a prerequisite for the role. Communication skills help officers to manage and de-escalate conflict, safely challenge incidents of antisocial or criminal behaviour, and encourage members of the public to approach them with concerns or questions.
A Passion For The Environment
As in any role, it's vital that environmental enforcement officers believe in their work and understand and respect the impact they may have if they perform their duties well. An appreciation for the natural environment helps officers to enforce rules and regulations so that the area is accessible for residents and visitors, even when faced with challenging or distressing situations.
The Ability To Remain Calm And Focused
In a challenging situation, environmental enforcement officers must remain calm, in control of their emotions, and focused on the greater good if a positive outcome is to be achieved. By remaining calm, they will de-escalate potential inflammatory situations, maintain an air of authority that encourages residents and visitors to comply with regulations and instil reassurance that the law is being upheld.
Strong Organisational Skills
Environmental enforcement officers will often manage multiple projects and caseloads simultaneously, so the ability to organise their workloads and prioritise tasks is critical for them to effectively discharge their duties. Officers should be able to work independently, without constant supervision, and act instinctively to solve problems as they arise.
Problem-solving
An environmental enforcement officer will face many different challenges in the course of their work. Problem-solving is a key skill which enables them to identify potential environmental hazards, logically consider their options, and determine the best course of action to achieve a satisfactory and safe solution.
Contact Kingdom For Effective Local Authority Support
At Kingdom, our environmental enforcement officers are a highly trained, professional, and dedicated team who works hard to make local communities safer and more pleasant for residents and visitors alike.
To find out more about our LA services, please click here or call us today on 0330 022 9422.
Image Source: Canva