We start the year with exciting news that we have been shortlisted for a major industry award.

Kingdom Cleaning's SAFER ATP testing regime has made the finals of the Tomorrow's Cleaning Awards.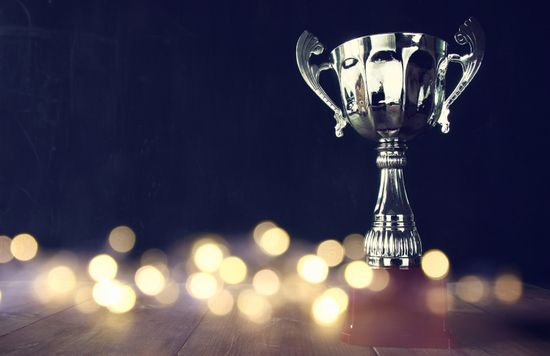 As a service that was launched in the height of a global pandemic, it is fantastic to see how successful it has been and receive this recognition. However, I don't think I've always understood just how important awards like these are.

Before we started collecting trophies many years ago, I thought awards were solely for egotistical purposes. A title to shout about to customers and competitors. I always thought our services spoke for themselves, without having to have a shiny award attached to them.

It wasn't until we were handed our first, that I started to realise just how much value they hold. Of course, it's a great feeling to be shortlisted and winning the top spot does wonders for morale. But it goes deeper than that. It's a feeling that can be shared across the whole team.

Awards provide recognition for your work. Whether it's celebrating an individual or team member that has gone above and beyond, or an innovative new service that is truly making a difference on the ground. Being shortlisted for such an accolade brings validation to your work.

It also adds significant credibility to your offer. Having a service that industry experts have deemed award-worthy boosts its profile and gives customers confidence that it is a worthwhile investment.

We have won numerous awards over the years and I can honestly say that I still feel the benefits of them to this very day. So it goes without saying that I am incredibly proud to be shortlisted for this exceptional award this year. It really is testament to the hard work and dedication of the whole team.

The Tomorrow's Cleaning Awards Guide is out now and calling for votes. If you want to show your support, you can cast your vote here.

About SAFER

The SAFER service offers a comprehensive package of post-clean surface testing. With a comprehensive hygiene audit and tangible results data, it gives extra reassurance that key touchpoints and high traffic areas have been effectively sanitised, making workplaces safer.

This innovation was launched early in the pandemic to identify cleaning hotspots and provide reassurance to clients that hygiene levels were as high as possible. It has been incredibly well-received by our customers, who now have peace of mind that their cleaning service is as effective as possible. To find out more, read our 'Data Driven Cleaning' blog post.
Outsource to an experienced cleaning team to minimise risks
Working with a professional cleaning service like Kingdom Cleaning gives you the peace of mind that commercial cleaning can be covered no matter how many sites you have. When it comes to eliminating COVID-19 risks from your workplace, this is the safest bet.
Our team of specialist cleaners are equipped to handle any commercial cleaning project and expand our capacity at short notice if you decide to expand or request additional cleaning services ahead of an event.
Contact us below for more information.