Karolina Rigby, Operations Manager at Kingdom Cleaning, explains how ATP testing gives customers the reassurance they need to continue business as usual.

Since the start of coronavirus, the demand for cleaning services has boomed, as hygiene-conscious companies do their best to make their premises COVID-secure.
But the pandemic and its new variants have understandably left many feeling anxious about cross-infection, while the pressure on business owners to reassure their staff and customers about cleanliness levels is at an all-time high.
Even now, two years on from the emergence of COVID-19 in the UK, professional cleaning is at the forefront of every enterprise business. Enhanced deep cleans and official statements surrounding hygiene and cleanliness are commonplace.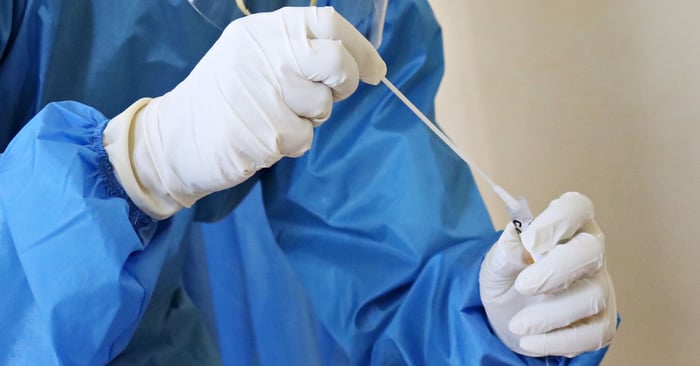 Despite the country being out of lockdown, people need to feel confident that the places they visit have been cleaned to the highest of standards. This is where data can play a significant role.
Data-driven world
Data is an incredibly powerful tool. It provides vital information on past and current practices and highlights shortfalls or areas where improvements could be made.
When it comes to cleaning, these statistics are invaluable, not only for the operatives who can continuously improve their service but also for the customer who craves more reassurance than ever before. As domestic sales of cleaning products continue to increase, so too does the priority of a hygienic environment when visiting anywhere outside of the home.
We can prove our worth to direct cleaning clients and their end customers by putting our practices to the test and scrutinising the data.
What is data-driven cleaning?
Transferring this ethos to cleaning means using testing technology to provide quantifiable data relating to cleaning services. In doing so, standards can be backed by science and provide even more reassurance that your premises are safe.
Aside from the frequency of cleans, cleaning teams can focus on cleaning quality, the effectiveness of products and the thoroughness of cleaning commonly used touchpoints.
This also makes for better client reporting so businesses can comply with cleaning government guidelines and reduce the time out of action each time a new positive case occurs.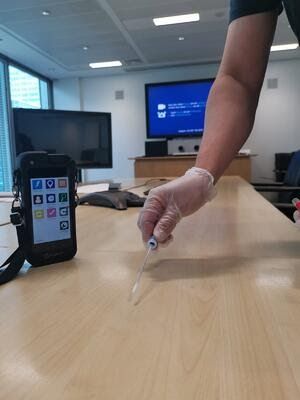 ATP testing is at the heart of our data-driven cleaning service
One of the best data pools for our industry can be gathered with Adenosine Triphosphate (ATP) testing. ATP is the energy molecule found in all living things, making it the ideal indicator to determine if a surface is clean or not.
In response to the government guidelines, we launched our own ATP testing regime – SAFER – which involves five detailed steps:
Swab of key touchpoints, risk areas, and high traffic areas
Analysis of swab results using ATP technology
Formulation of a tailored plan, methodology and cleaning regime based on the results
Execute the plan, with focused cleaning of areas showing higher biological residues
Repeat monitoring and adjustments for continuous improvements and to identify high-risk areas
Using this method, small testing sticks are used to take a sample from a surface after it has been cleaned. They're then placed into a small handheld device and a reading is given within seconds, demonstrating the effectiveness of the cleaning.
Using data analysis software, our cleaners can monitor hygiene levels, track test results, identify problem areas, automatically generate reports and formulate plans. This method is already working well in several sites across the country, helping our service to provide even better accountability across the board.