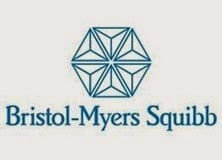 Kingdom cleaning division has made a successful start providing cleaning services to leading pharmaceutical company Bristol-Myers Squibb.
Kingdom is already a proven long term security partner to Bristol-Myers Squibb but started providing cleaning services at two Bristol-Myers Squibb sites – one in Chester and one in Moreton. Already Kingdom has started introducing the latest cleaning innovations to provide better results.
The new contract includes providing cleaning services to office buildings, canteens, production areas, conference rooms, toilets and locker rooms, smoking areas, entrances, stairs and corridors, laboratory areas and warehouse areas. It also includes the emptying of Sulo bins and the provision of consumables.
Following the very successful start up, Kingdom's client at Bristol-Myers Squibb, Carol Murphy, wrote to Kingdom Cleaning Division's Operations Director, Mark Day, to say how extremely satisfied they are with Kingdom's performance, saying:
"The transition went well and this included the recruitment of two new staff which was no mean feat. I would like to take the opportunity to thank you and Paul for your support over the last few weeks and look forward to continuing our relationship with this contract.
BMS are giving this contract a high profile at present and your efforts in implementing the high expectation and new ideas is a great start."
Kingdom deliver site managed commercial cleaning and maintenance services to commercial, leisure, transport and publication circulation clients. Their services include basic, specialist, deep and reactive cleaning. They also offer waste management, janitorial services, hygiene supplies, landscaping, high pressure cleaning, kitchen and ductwork cleaning, graffiti and chewing gum removal. They are committed to using the best people, technologies and products. For more information about Kingdom's Cleaning Division, please visit http://www.kingdom.co.uk/services/commercial-cleaning/ or for an immediate quote please call 0845 051 7702.