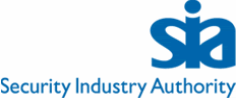 The Security Industry Authority (SIA) and the Home Office have been working on proposals to introduce business licensing and business regulation. They have recently announced that all regulated security businesses will need to hold a SIA business licence from 6 April 2015.
The SIA is the organisation responsible for regulating the private security industry in the UK, and reports to the Home Secretary. Its main duties are the compulsory licensing of individuals undertaking designated activities and managing the voluntary Approved Contractor Scheme.
The new business licence aims to create a fair business environment for security companies, remove rogue operators, and deliver better value regulation. Kingdom welcomes these objectives, as we are committed to quality. We already hold SIA Approved Contractor Status (ACS) for the provision of Security Guarding, Key Holding, Door Supervision and Public Space CCTV. ACS was introduced to form a set of operation and performance standards for companies. We are also members of the ACS scheme Pacesetters, meaning we are in the top 15% of contract security guarding companies in the UK as ranked by the SIA.
The proposals are subject to ministerial approval at Westminster, as well as the approval of the Scottish Government and Northern Ireland's Department of Justice, but Home Office Ministers have publicly stated their commitment to the changes, and the devolved governments have indicated that they are supportive of a consistent UK-wide regulatory regime.
If the proposals go ahead, the SIA will accept business licence applications from the 7th April 2014, and recommends that business licences are applied for by 1st October 2014 in order to insure that applications are processed in time. From the 6th April 2015 it will be a legal requirement to have a business licence.
Business licences will last for five years, and in order to be maintained, businesses will have to comply with the conditions of the licence, provide a yearly return evidencing its continued compliance, and pay an annual subscription fee.
In order to qualify for the new SIA business licence, security businesses must demonstrate that they are 'fit and proper' to supply security industry services. The SIA will look at identity, criminality, financial probity, integrity, and business competency when processing a business licence application.
Businesses are going to need to obtain approval for each sector in which they provide a service. The relevant sectors are:
Manned guarding - Cash and Valuables in Transit, Close Protection, Door Supervision, Public Space Surveillance (CCTV), and Security Guarding
Key holding
Immobilisation of vehicles (including the restriction and removal of vehicles) in Northern Ireland only
The SIA is writing to private security businesses to inform them of their responsibilities in applying for a business licence. For more information about the changes, visit the SIA website.