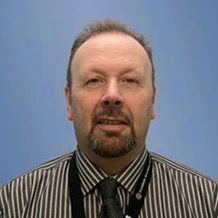 One of Kingdom's security managers recently received a prestigious national award in recognition of his dedication, professionalism, commitment and service to his client.
Stuart House, a Kingdom security manager at multinational law firm Freshfields Bruckhaus Deringer LLP (informally known as Freshfields) was awarded one of ten inaugural Security Officers of Distinction awards.
There was intense competition across the UK to win one of these awards, and the sponsors of the event who judged the competition wished to record how impressed they were at the standard of entrants.
The accolade was presented to Stuart at this year's ACS Pacesetters Achievements Awards Luncheon by Mr Bill Butler, CEO of the Security Industry Authority. The event was held in June at the Royal Suite of the Royal Windsor Racecourse.
Following the announcement, Terry Barton, Managing Director of Kingdom, wrote to Stuart saying: "Many, many congratulations and very well deserved. Your continuing conscientious and diligent approach to your role at Freshfields is recognised by all and it makes me very proud to have you as a very valued member of our team."
James Small, Premises Manager at Freshfields commented on the award, saying "I'm so pleased that Stuart's hard work and diligence at FBD has been recognised and rewarded, he really is a man of distinction in many ways and leads a team that also often distinguish themselves in the line of duty and beyond."
Freshfields was established in 1743 and is a member of the 'Magic Circle' of leading British law firms. Headquartered in London, they have 28 offices in 17 jurisdictions across Asia, Europe, the Middle East and North America, employing over 2,500 legal advisors. They were awarded Global Law Firm of the Year in 2013.
Stuart has supported the contract for 19 years, having joined the team in 1995. He previously served on the frontline London Ambulance Service for 14 years. A large part of the team's success has been attributed to the professionalism of Stuart, who has been promoted over the years from Supervisor to Senior Supervisor and Security Manager. Commenting on the award, Stuart said: "I was very humbled to be nominated for the award and was proud for myself and for the company in accepting the award."
Kingdom is one of the UK's largest privately owned security companies, specialising in risk, loss and the protection of property, people and brand. To read more about Kingdom's security services, click here.
Kingdom is a member of ACS (Approved Contract Scheme) Pacesetters, which is made up of the top 15% of ACS members. Kingdom's ranking puts them in the top 3% of the 115 contract manned guarding companies from across the UK that are members of ACS Pacesetters. To read more about ACS Pacesetters, click here.