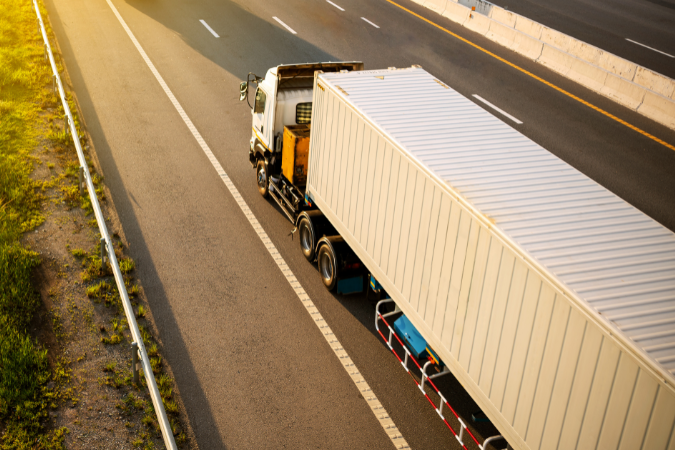 Maintaining the flow of goods through the supply chain is crucial for businesses to remain agile, responsive, and competitive, but with 45 per cent of LGV (Large Goods Vehicles) drivers due to retire in the next decade, the logistics industry faces significant challenges in recruitment and retention.
At Kingdom, our driver recruitment services are designed to supply businesses like yours with the highly trained and experienced staff needed to keep your organisation at the forefront of its industry. In this article, we'll discuss the key qualities to look for when hiring logistics drivers and how they could contribute to the success of your transportation operations.
Reliability
Dependable drivers are the backbone of efficient logistics operations. Their reliability is crucial for meeting delivery schedules, maintaining customer satisfaction, and upholding the reputation of your business. When hiring drivers, look for a track record of consistent attendance, punctuality, and meeting deadlines, as their determination to fulfil their responsibilities is a key indicator of their trustworthiness.
Driving Skills
It goes without saying that driving skills are non-negotiable when hiring staff for your logistics network! As a minimum, drivers should:
Be proficient in driving LGV of various classes, such as Class 1 and 2, and 7.5-tonne vehicles.
Possess a comprehensive understanding of road safety regulations, driving hours regulations and traffic laws and be committed to upholding these.
Be proficient in the use of advanced navigation systems to ensure that deliveries are made in the quickest and most cost-effective way possible.
Have an unblemished driving record and respect for other road users.
By hiring drivers with excellent driving skills, you can be confident that your goods will be transported efficiently and safely.
Adaptability
Logistics drivers often encounter unexpected challenges, such as traffic congestion, weather conditions, or route alterations. The ability to adapt and make confident decisions is vital, so look for drivers who remain composed under pressure and can navigate changing circumstances while prioritising safety and efficiency. Adaptability will ensure that potential disruptions are minimised, and your logistics operations respond to dynamic situations.
Communication
Effective communication is key to successful logistics operations. Drivers must communicate clearly and professionally with dispatchers, clients, and colleagues to facilitate efficient coordination, provide updates on delivery times, and enable problems to be swiftly resolved. When hiring logistics staff, seek drivers who demonstrate excellent verbal and written communication abilities as they will contribute to smooth operations and maintain strong relationships with clients and colleagues.
Time Management
Efficient time management is crucial for logistics drivers to meet delivery deadlines, so they should possess excellent organisational skills, the ability to plan and prioritise, and a commitment to adhering to schedules. Strong time management skills will ensure that your customers receive their goods when expected, improving your company's reputation, and generating repeat business.
Customer Service Skills
An elite logistics and transport recruitment specialist can help you to source drivers who are committed to providing outstanding customer service. As the face of your company during deliveries, LGV drivers should demonstrate courtesy, professionalism, and a customer-focused approach. They should be able to interact with clients in a friendly and helpful manner, address concerns, and represent your company in a positive light.
Contact Us For All Your Logistics Staffing Needs
If you need trustworthy and experienced drivers to keep your business's logistics network fluid, please call Kingdom Recruitment today on 0330 022 9422 or send us a message and our team will be pleased to assist you.
Image Source: Canva