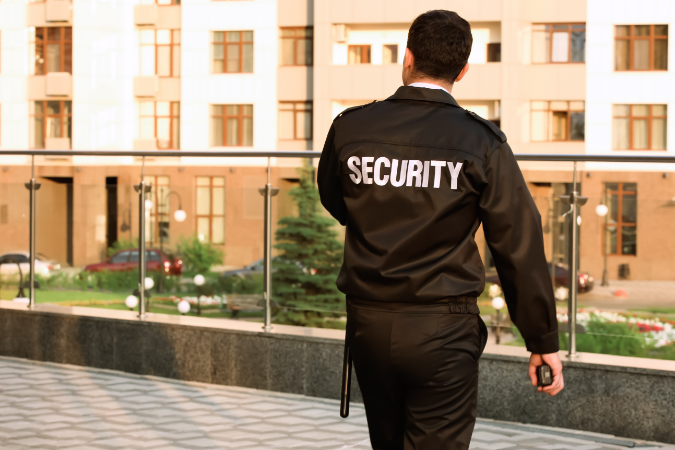 When hiring security personnel, it's imperative that you have confidence in their credibility, competence, and legality. In the UK, the Security Industry Authority (SIA) plays a vital role in regulating the private security industry. In this article, we'll explain what an SIA license is, why it is essential, and its impact on maintaining safety and trust.
What Is An SIA License?
An SIA license is a legal requirement for individuals seeking employment within the private security industry in the UK.
The Security Industry Authority is the governing body responsible for regulating and licensing security professionals. To obtain an SIA license, applicants must complete relevant training courses and pass examinations to demonstrate their competence in their security roles, such as door supervision, close protection, or CCTV operation. The license is proof that the individual has achieved the necessary standards and possesses the required knowledge and skills to carry out their duties effectively and responsibly.
Why An SIA License Matters
So, what can you do with an SIA license? Well, being able to prove that they have met the required standards is crucial for security officers to work within the industry, for several important reasons:
Trust And Credibility
One of the key reasons why an SIA license matters is that it is a mark of trust and credibility. It's vital that clients, employers, and the public can have confidence that security staff are appropriately trained, so a valid SIA license provides assurance that guards have undergone the necessary training and background checks. This increases confidence in the security team's abilities and ensures compliance with legal requirements. Clients can rely on licensed professionals who are committed to upholding industry standards and maintaining a safe and secure environment.
Thorough Background Checks
The process of obtaining an SIA license involves comprehensive background checks which are conducted by the Security Industry Authority which ensures that individuals with criminal records or uncertain backgrounds are not granted licenses. By verifying the applicant's personal and professional histories, including criminal records and references, the SIA ensures that only trustworthy individuals are permitted to work in the private security industry, enhancing the reliability of the services provided.
License Renewal And Competency Checks
SIA licenses are not permanent but need to be periodically renewed, a process that ensures license holders remain up to date with industry developments and maintain their competence. Also, to have their licenses renewed, security staff are often required to complete additional training or demonstrate ongoing professional development. This guarantees that security personnel continually improve their skillset, staying abreast of new regulations and techniques, and delivering the highest standards of service.
Kingdom: Supplying professional, Certified Security Staff
At Kingdom Security, we only supply fully certified and vetted staff to give our clients confidence that our security personnel are trained and trustworthy. To find out more, please call us on 0330 022 9422 or message us here.
Image Source: Canva