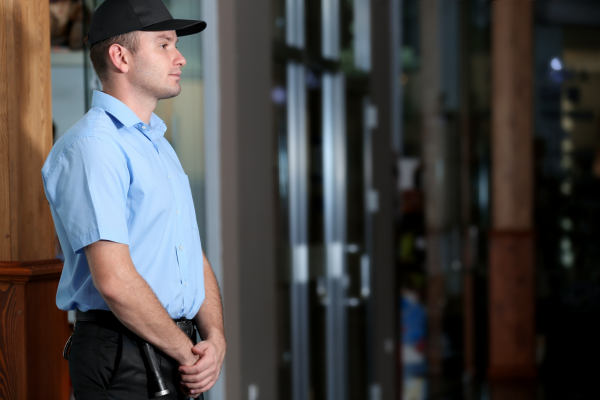 The security of your business premises is critical when you're away from the building outside business hours. A professional key holding service allows a trusted third party to hold keys to your premises so, in the event of a security situation, such as the intruder alarm activating, security officers can attend on your behalf and ensure that any issues are promptly resolved.
When considering whether to employ the services of a key holding service, it's vital that you select a professional company which is trustworthy and reliable. So, what should you look for to ensure that you make an informed decision?
Does The Company Have A Proven Track Record In Commercial Security And Key Holding?
A security company offering key holding services should have a proven track record and the expertise to manage a variety of challenging situations. Enquire whether they provide key holding for similar companies, how long they have been in operation, and whether they have the capacity to respond to callouts at any time of day or night. Seeking recommendations from satisfied customers is an easy way to assess a company for its quality of service.
Is The Key Holding Service Provider Adequately Insured?
In the unlikely event that something goes wrong, you'll need the reassurance that your business and its assets are protected. If your chosen provider can demonstrate that it has the necessary insurance cover and is registered with the Security Industry Authority (SIA), this is a positive sign that it is trustworthy, and problems are less likely to occur.
Does The Security Company Have A Team Of Trained Officers?
If you entrust your business's keys to a security company, you need to be confident that you can trust them. Some security companies may subcontract key holding to third-party providers over which their customers have little control or insight. Therefore, check that your chosen business has a team of SIA-trained staff and its own vehicles, which can be instrumental in maintaining a strong security presence in the vicinity of your premises and providing an effective deterrence.
Where Are The Keys Kept?
It may seem like an obvious question, but it's vital that you know where your business's keys will be kept by your chosen key holding company. Ask about the safeguards that will be taken to protect your keys, what measures will ensure that only authorised personnel can access them, and whether you will be permitted to inspect the procedures for your reassurance.
Can The Security Company Provide A Bespoke 24/7 Service?
The needs of every business are different, so it's important that your chosen key holding provider offers a bespoke service. For your peace of mind, security officers must be able to respond to problems quickly, throughout the night and on days when your business is closed, as these are the times when criminals are more likely to target your property. When contacting the security company for the first time, explain clearly what level of service you require to ensure that you aren't buying into a service that will fail to meet your needs.
Contact Kingdom Security For Honest And Reliable Key Holding Services
At Kingdom Security, we comply with BS 7984 (Keyholding & Response Services), to deliver a high-quality service, giving our clients absolute confidence in our integrity and honesty.
To find out more, please call us today on 0330 022 9422 or send us a message.
Image Source: Canva