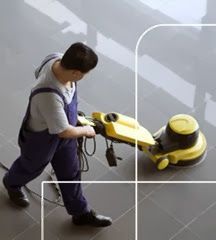 Kingdom is always delighted to receive feedback regarding our personnel, and we were particularly pleased to receive the following from one of our clients, Stuart Hill, the Centre Manager of Ealing Broadway Shopping Centre.
'I thought I would bring to your attention the hard work both Peter & Patsy have put into the contract at Ealing Broadway. They install great confidence within my team that all promises will be met and in most cases exceeded.
'Each year we have moved the contract forward and as we enter the final year of the current contract good impressions have been made not only with ourselves, but also Smith Young our managing agents. So much so that you were included in the tender for the new Hereford shopping centre opening within the British Land portfolio.
'Can you please pass on our thanks to Peter and Patsy for their continued hard work and pro-active approach towards Ealing Broadway, we look forward to the coming year and a successful re-tender when the time is right.'
Kingdom would like to praise both Peter Simpson & Patsy Kirk for their hard work and dedication within the cleaning division.
Kingdom deliver a supervisor or site-managed cleaning and maintenance service committed to using the best people, technologies and products to provide a leaner, smarter and more connected organisation to enhance our own performance and provide you with results which you can measure and control.
We offer commercial cleaning, leisure industry cleaning, transport cleaning, shopping centre and public area cleaning. We offer basic, specialist, deep & reactive cleaning, and also waste management, janitorial service, hygiene supplies, landscaping, high pressure cleaning, kitchen and ductwork cleaning, graffiti and chewing gum removal.
As a client of Kingdom, you have access to a dedicated, talented and highly experienced team of professionals who are committed to developing innovative and added value partnerships on assignments throughout the UK.
Our people drive our success and we want our people to achieve great things and be rewarded for their efforts and a job well done. Kingdom adds value to your business by securing, deploying, training and retaining the right people and supporting our contracts with regional offices and a wealth of local and national management expertise.
This has resulted in Kingdom having one of the most loyal, well trained and thoroughly professional workforces in the industry.
To learn more about Kingdom, please click here to visit our website.