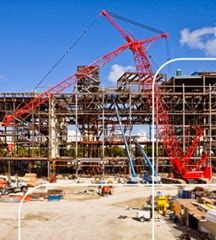 As part of the ongoing rebranding of the Kingdom website, we have launched a new webpage dedicated to the security services that we provide for the civil engineering and construction sector.
Our focus in civil engineering and construction is the protection of people, property, plant and materials. We maintain an inventive but orderly approach to construction products, and offer a flexible range of security services and solutions that make a difference to our construction industry clients. We work closely with our construction customers to devise a security solution that is both practical and robust.
Our dedicated civil engineering and construction team has extensive experience and an in-depth understanding of the construction sector, focusing on the criteria that matter most to our customers. Our construction industry customers include Morgan Sindall, Carillion and Tyco Covion. Click here to read about our recent work helping Morgan Sindall to achieve "perfect delivery" in South Lanarkshire.
Kingdom has developed bespoke, comprehensive training courses tailored to the civil engineering & construction sector, recognising the ever growing security issues and specific threats faced by this sector.
To accompany the new web page, Kingdom have also launched a online Civil Engineering and Construction Sector brochure which can be viewed on our website.
Kingdom is the largest privately owned security company in the UK and has over 20 years experience. We make use of the best technology, have a wealth of local and national management expertise, and have a National Support Centre and regional support offices. To learn more about Kingdom, click please visit the Kingdom website.