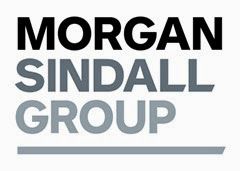 Kingdom has secured two more long-term manned guarding contracts with Morgan Sindall Group plc, adding to the extensive portfolio of work that they already have with this client.
Kingdom has provided security services for 15 Morgan Sindall construction sites in total, and is currently providing manned guarding services for seven of these.
The latest contracts are to provide security at Braidwood Primary School and Carnwath Primary Schools. Both schools are being redeveloped as part of South Lanarkshire Council's Primary Schools Modernisation Programme. Kingdom is currently providing security for four primary school construction sites on behalf of Morgan Sindall in South Lanarkshire.
Morgan Sindall Group plc is a leading UK construction and regeneration group which operates in both the public and commercial sectors. They have five divisions - construction and infrastructure, fit out, affordable housing, urban regeneration and investments.
Along with Kier Construction and Lend Lease Ltd they are working with South Lanarkshire Council to build 30 primary schools over a four year period, which is expected to cost £150 million. South Lanarkshire Council is aiming to rebuild all of the area's primary schools by 2016 as part of their Schools Modernisation Programme, which will see all 124 of their primary schools fully modernised and is expected to cost £812 million. The council is currently over half-way to completing the programme with over 75 establishments up and running.
Kingdom has over 20 years experience in the security industry, and is now the largest privately owned security company in the UK. They specialise in the protection of people, property, plant and materials. They have a dedicated civil engineering and construction team that has extensive experience and an in-depth understanding of the construction sector. To find out more about Kingdom's civil engineering and construction security services, please visit http://www.kingdom.co.uk/services/security-personnel/civil-engineering-construction/ or click here to read their online Civil Engineering and Construction Sector brochure.