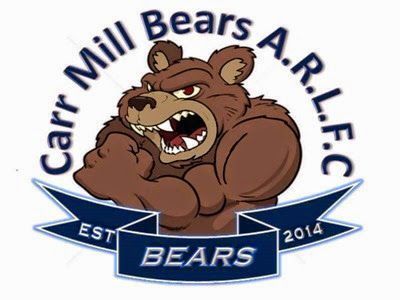 Kingdom is delighted to support a newly established local junior rugby team that is raising money for the initial set up of their club.
Carr Mill Bears is a Junior Rugby League team based in St Helens. They aim to provide a safe, fun and enjoyable environment for local young people aged between five and ten years old to participate in sport and exercise and learn and develop physical and social skills. They passionately believe that every child should have the opportunity to play Rugby League regardless of their abilities, gender, religion or social background.
The club was only set up earlier this year, and immediately the parents and the committee of the club started arranging fundraising activities with the aim of raising enough money to be able to run the club without having to charge the children to attend. At the end of March, when Carr Mill Bears was just setting up, they have 46 children attending training, of whom only 3 had previously played any organised sport.
Kingdom was very pleased to give £250 to the club. In return Kingdom's logo will be displayed on the club's new kit, and will be promoted on match days, on their website and social media accounts Facebook and Twitter. Kingdom is delighted to sponsor this club, especially as our National Support Centre is based in Eccleston, less than 4 miles from where the club will be training.
As a company, Kingdom is always keen to support good causes such as this one. Kingdom recently became a Founder Patron of Wigan Youth Zone, the UK's largest youth club. Wigan Youth Zone aims to help young people aged 8 to 19 develop real and achievable aspirations for the future and to achieve their dreams.
To find out more about Kingdom, click here to visit our website.