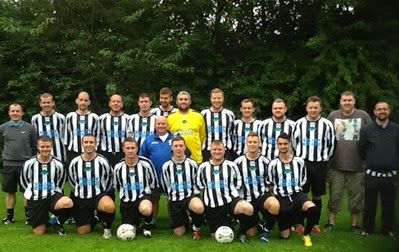 Kingdom is pleased to have sponsored the Globe Football team in Gateshead, which plays in the Gateshead and District Sunday League.
The league was initially formed in 1968, and currently has 28 teams playing in 2 divisions. Players in the team range from 18 to 25 years of age.
The pub that the team play for is also a bed and breakfast which is used by guests from all over the country. Kingdom's North East Coordinator, Sheila Eagle, is on their management team.
Kingdom's logo will be added to the football strips, and the sponsorship money will be used to help pay for a home referee and to provide water bottles to the players.
Kingdom was established in 1993 to influence and inspire the security marketplace, specialising in risk, loss and the protection of property, people and brand. With over 20 years industry experience, Kingdom is now one of the largest privately owned security companies in the UK. For more information about Kingdom, please click here to visit their website.