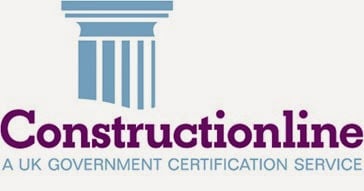 Kingdom is pleased to have been awarded accreditation by Constructionline, a UK government certification service designed to reduce duplication and improve efficiencies for both suppliers to the construction industry and buyers of construction services. The certificate is valid until September 2015.
Described as the "common sense solution for both sides of the tender", Constructionline pre-qualify all of their suppliers to government standards. This means that suppliers do not then have to repeatedly fill in standard pre-qualification forms every time they tender, and buyers don't have to sift through pre-qualification data and keep it up to date. Instead, both sides of the deal can bypass these problems, saving everyone time, money and hassle in the process.
Constructionline is a Public-Private Partnership between Capita and the Department for Business, Innovation & Skills. Their national online database is the UK's largest register for pre-qualified contractors and consultants. Over 8,000 buyers and over 18,000 pre-qualified suppliers make up this database. To find out more about Constructionline, please click here to visit their website.
With over 20 years' experience, Kingdom is one of the largest privately owned security companies in the UK. They have a dedicated civil engineering and construction team with extensive experience and an in-depth understanding of the construction sector.
Kingdom specialises in the protection of people, property, plant and materials and focus on the criteria that matter most to their customers. They maintain an inventive but orderly approach to construction projects and offer a flexible range of services and solutions that make a difference.
For more information about Kingdom's Civil Engineering and Construction security services, please visit http://www.kingdom.co.uk/services/security-personnel/civil-engineering-construction/ or click here to read their online Civil Engineering & Construction Sector brochure.