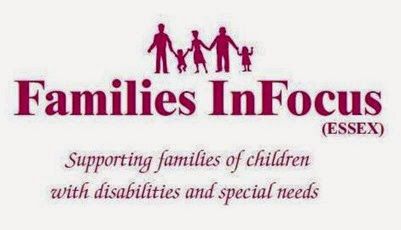 Kingdom was very pleased to recently sponsor a charity which supports families of children with disabilities and special needs in Essex.
Kingdom gave Families InFocus (Essex) a donation to use at their activity club. Families InFocus (Essex) are a leading independent parent led registered charity providing holistic support to families of children with disabilities and special needs (aged 0 to 19) across Essex, who require advice, information and support, particularly at times of change, challenge and crisis.
Their service is accessible to all families from Essex whatever their background, as long as at least one child or young person in the family between the age of 0 to 19 has a disability or special need.
They aim to give caring, practical and confidential support whilst empowering families, in a non-threatening way, to consider the choices available to them and make the best use of available services. Their services are sent as essential, invaluable and tailored to meet the needs of their families in an accessible, proactive and positive way. For more information about Families InFocus (Essex), please visit their website www.familiesinfocusessex.org.uk
Kingdom believes that it is crucial to their core business success to act responsibly as a business, with the highest social, environmental and ethical standards. They want to achieve financial success, but also want to create value for their stakeholders - from shareholders to customers, employees to business partners, and society as a whole.
Corporate responsibility informs everything they do, and is deeply embedded in their core company values. These values influence their approach to work and guide the way they treat their employees, their customers and grow their business. For more information about Kingdom, please visit http://www.kingdom.co.uk/