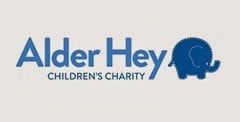 Kingdom's security team have introduced a very well received initiative at Knowsley College in Liverpool, where we provide security services.
Our security team have introduced a charity swearing jar to keep the main reception area of the college in check. The initiative has been backed by the staff and management, and within 2 weeks almost £100 pounds have been raised. All proceeds are going to Alder Hey Children's Hospital, which is around 2 miles away from the college.
Alder Hey is a children's hospital in West Derby, Liverpool. Founded in 1914, it is one of the largest children's hospitals in Europe and cares for over 270,000 children, young people and their families every year. They treat everything from common illnesses to highly complex and specialist conditions. They lead research into children's medicines, infection, inflammation and oncology.
Alder Hey was the first hospital to establish a neonatal unit in the UK, test penicillin, introduce liquid glass to reduce infection, and cure the UK's most commonly encountered congenital heart defect. In 2015, Alder Hey will open a purpose built hospital in the park next to their current site. They are currently raising £30 million to buy life saving medical equipment for the new Alder Hey in the Park. To read more about the services that Alder Hey provide, as well as the new building, please click here to visit their website.
Kingdom has a dedicated education team which has extensive experience and an in-depth understanding of the special demands of the education sector. We work to safeguard people, facilities and reputations, providing a safe place to learn and teach. Click here to read more about the security services we provide to the education sector.