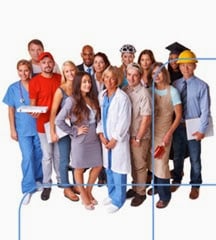 Kingdom provides services for the public sector and is perfectly equipped to meet the increasingly complex demands of any public sector contract.
To highlight Kingdom's work a new public sector webpage has been launched on the Kingdom website which is complimented by a new online NHS flip book brochure.
Kingdom's team has extensive experience and an in-depth understanding of the public sector. They focus on the criteria that matter most to their customers, knowing that high quality services have to be delivered in challenging public sector environments with strict compliance requirements, where safety and security go hand in hand.
Kingdom work closely with public sector customers to devise a security solution that is both relevant and robust whilst listening and aligning to cost pressures and a competitive environment to drive the innovation they need to achieve their security goals.
Kingdom undertakes a full range of security and associated services, including incident management and business continuity planning. Kingdom is able to respond effectively to customers' needs, often at short notice and operating to full customer confidentiality.
Kingdom has over 20 years industry experience and is the largest privately owned security company in the country. They add value by securing, deploying and retaining the right people and supporting them with regional offices, a wealth of local and national management expertise and in depth training.
Kingdom's public sector clients include:
Central Manchester NHS
Gloucester Royal Hospital
Wigan Metropolitan Council
Click here to find out more about Kingdom.