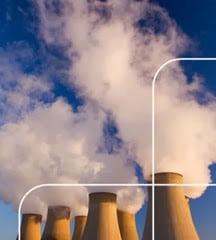 Kingdom has a dedicated energy and utilities team which has extensive experience and an in-depth understanding of the energy and utilities sector. We protect critical national assets, and deliver high quality support services in challenging locations, with strict compliance requirements.
We know that running energy and utilities efficiently and without interruption is critical to the world's economy. We also know that safety and security go hand in hand in this industry, and that the risks, as well as the stakes, run high.
We undertake a full range of security and associated services, including protester management and business continuity planning, and we are able to respond effectively to the needs of our customers, often at short notice and operating to full customer confidentiality.
Some of our customers include Drax Power Limited, Scottish Water and Ringway Jacobs. To learn more about our utilities services, including energy, environmental and waste security, please take a look at the new page on our website devoted to this sector. To find out further information about our energy and utilities security services, please click here to take a look at our new online brochure.