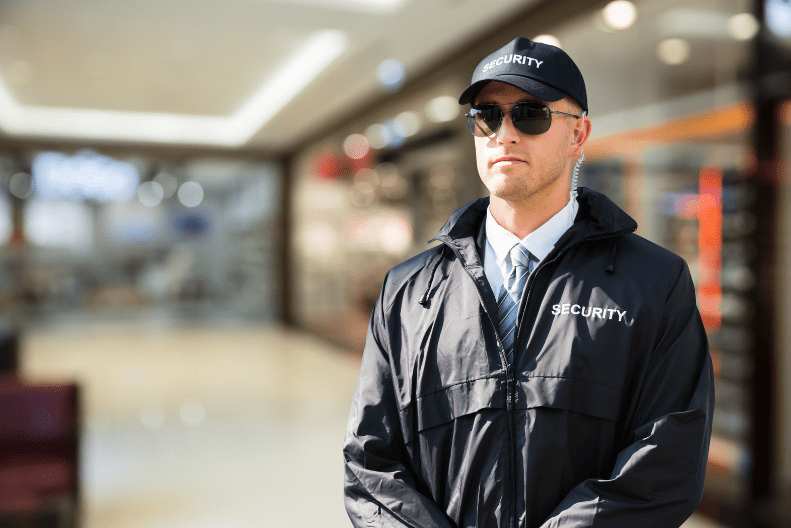 Despite the much-publicised downturn in the fortunes of high street shops in recent years, footfall to UK shopping centres remains high. Once dedicated solely to retail, many shopping centres have evolved and diversified over time, with dining, entertainment, and leisure also on offer.
Like any high-capacity venue, however, shopping centres can be a magnet for the wrong types of visitors who are intent on profiteering from criminal behaviour.
Security guards are a common sight in many shopping centres, but what role do they play and how can their presence be advantageous?
A Strong Visual Deterrent
Security officers are well-known to be highly effective deterrents against criminals. In shopping centres, where there is a high risk of theft and antisocial behaviour, a visible presence can persuade potential offenders to think again, as their actions are more likely to be noticed and the police may be called. Simply by being on duty, security staff can help to make the shopping centre calmer and safer for legitimate customers.
Reduce Shoplifting
Shoplifting is a persistent problem for all retailers. According to the British Retail Consortium, the crime cost retailers £663m in 2020-2021, so shopping centre security can reduce shoplifting and unsustainable losses. Security guards can monitor shoppers, utilising their extensive training to identify suspicious behaviour and apprehend suspects as soon as they try to leave a shop without paying for goods.
Ensure A Safer Environment For All
Most indoor shopping centres require shoppers to behave in a respectful and responsible way to protect children, the elderly, and other vulnerable groups from harm. Without on-site security staff, it is difficult to enforce the centre's rules, whereas uniformed personnel can quickly crack down on problems such as antisocial behaviour, smoking, and drinking.
Restrict Access
An important part of a security officer's role in a shopping centre is to ensure that access to suspicious or troublesome characters is restricted. Often, persistent offenders are known to security staff who recognise familiar faces so that they can be prevented from entering the building, or issued with a warning about their behaviour when they are allowed in.
Promoting Public Relations
Security officers play a vital role in promoting positive relations with members of the public. Because they are highly visible and trusted, they will often be the first port of call for shoppers needing directions or if a problem occurs, such as a parent becoming separated from their child. It's vital to hire staff who have excellent communication skills and a healthy respect for customers to ensure that the best image is presented to shoppers.
A Rapid Response In An Emergency
If an emergency occurs, such as a fire, a fight, a health crisis, or a terrorist attack, you need responsible, level-headed security staff who remain calm and enact the right response to protect people from harm. Choosing personnel who are comprehensively trained for all eventualities will ensure that, no matter how challenging the situation, the most appropriate action is taken to manage the problem and liaise with emergency services.
Contact Kingdom for bespoke shopping centre security solutions
At Kingdom, we provide shopping centres with reliable and well-trained security staff who can help to reduce crime and improve the retail experience for genuine customers.
To find out more, please call us on 0330 022 9422 or message us and one of the team will respond promptly.
Image source: Canva