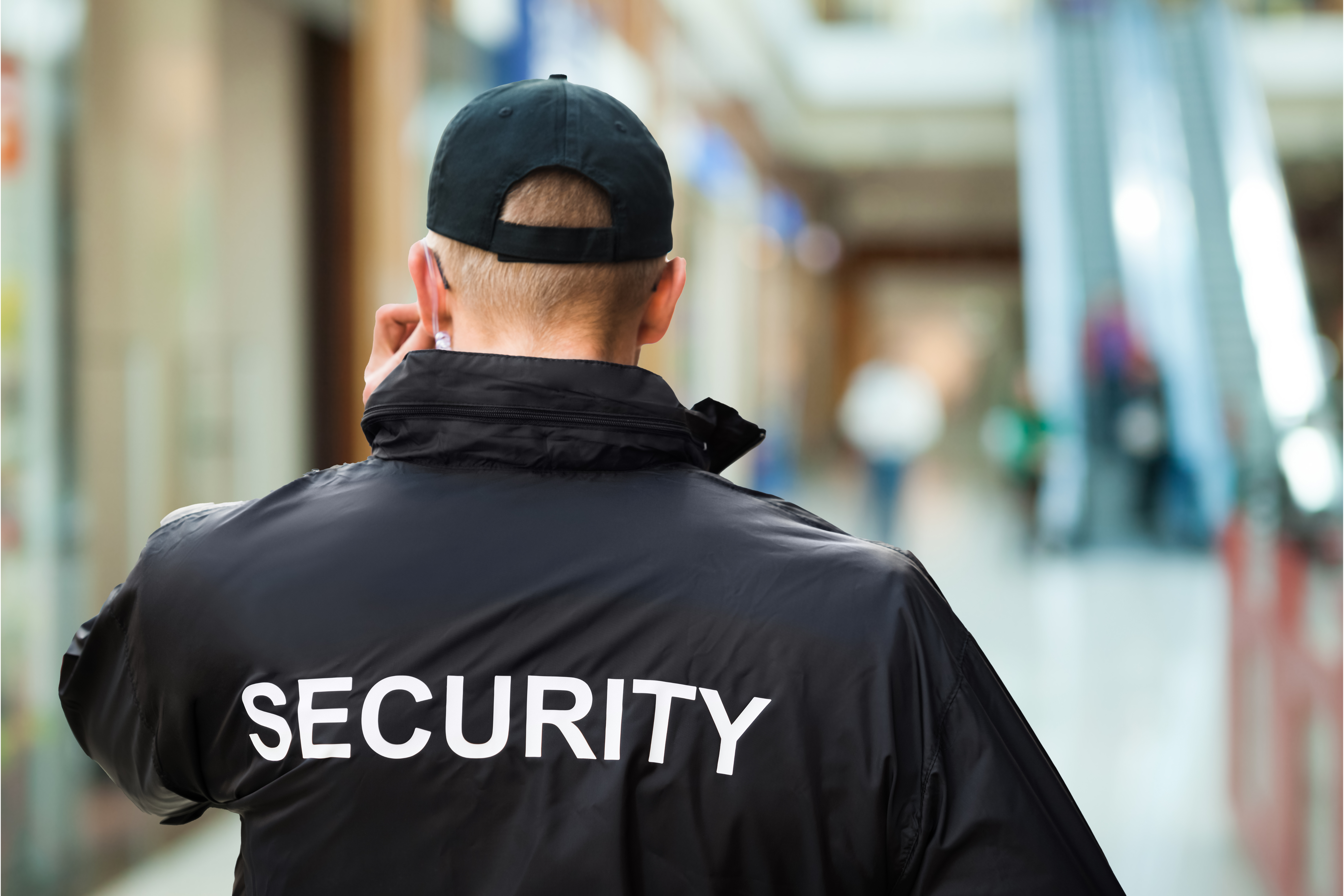 The retail industry contributes over five per cent to the UK's annual Gross Domestic Product (GDP). Unfortunately, shops are a magnet for criminals, with shoplifting, checkout fraud, robbery, and antisocial behaviour all too common. In 2022 there were 295,917 incidents of shoplifting reported to police in England and Wales, an increase of more than one-fifth of the previous year. With the cost to retailers soaring into the hundreds of millions of pounds, it's clear that shops need effective security services to counter the threat that criminals pose.
CCTV, security tags, and intelligent stock layout are effective in combating in-store crime, but the deployment of retail security officers adds another layer of protection that can prove to be invaluable. So, what is the role of a retail security guard?
Monitoring The Shop Floor
Manned security guard services ensure a constant visible presence on the shop floor, so customers with illicit intentions are aware that their every move will be monitored. Security personnel can keep an eye on suspicious individuals in-person or with CCTV and are trained to identify abnormal behaviour that could suggest someone is planning to commit a crime.
Keeping The Retail Environment Safe
The sooner a threat is spotted, the quicker robust action can be taken, and the safer the shop will be for law-abiding customers. Preventing shoplifting, theft, and antisocial behaviour also allows staff to perform their work peacefully without disruption, minimising losses and helping them to deliver outstanding customer service to genuine shoppers.
Dealing With Any Problem That Arises
Guards who are accredited by the Security Industry Authority (SIA) have received a comprehensive level of training to prepare them for any eventuality. When an emergency occurs, they can draw upon their knowledge and experience to respond in a proportionate and measured way to counteract the threat. Security personnel can also carry out important day-to-day tasks, such as health and safety assessments, answering telephones, and providing advice to customers.
Our Manned Security Services For Retail
CCTV plays an important role in protecting retail outlets from crime, but it's no substitute for highly trained and experienced security personnel on the shop floor, where they can react instinctively to emerging problems and deter would-be criminals from offending.
At Kingdom Security, our retail guards perform at the highest level to keep your business, employees, and customers safe. Each security officer is rigorously assessed to ensure they possess the personal qualities and attributes required for the role and are comprehensively trained in a range of skills, including risk management, de-escalation, and first aid.
Contact Us For More Information
To find out more, please call Kingdom Security today on 0330 022 9422 or send us a message.
Image Source: Canva