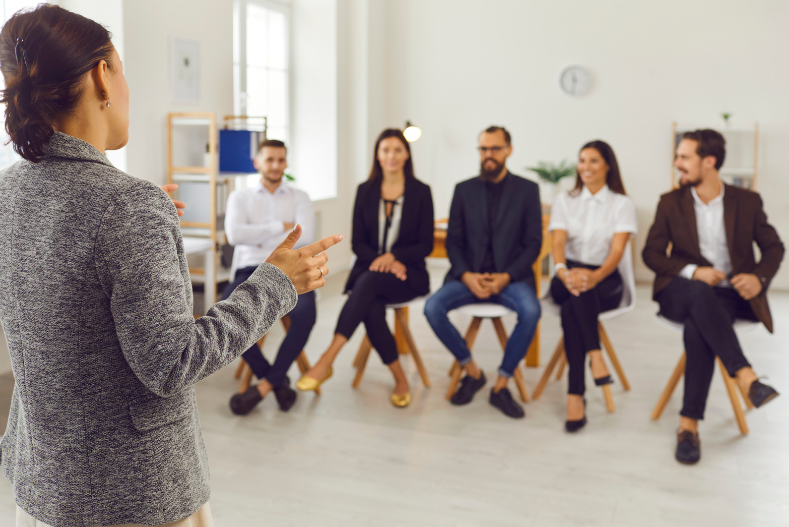 According to research, 66 per cent of employees do not receive regular training or opportunities to develop professionally from their employer - and over 10 per cent have never been provided with training at all. There are numerous reasons why employers may be reticent about providing professional development for their staff, such as restricted budgets, a lack of confidence about how to implement training, or a reluctance to recognise the many benefits.
So, why is staff training important and could a refusal to implement a programme of professional development do your company more harm than good? Here are three consequences all agile businesses need to avoid:
A Negative Workplace Culture
Offering your staff a bespoke programme of training that is closely aligned to their needs and interests is a powerful demonstration that your business cares about its most important asset: its workforce. When businesses fail to look after their employees' training needs, it can appear that the workers are not valued as managers are unprepared to invest in them. This can lead to a negative workplace culture that discourages employees from immersing themselves in their roles and going the extra mile to perform their roles better. Staff training will promote a positive culture, especially if you highlight the benefits for the company, as this will reinforce your team's sense of self-worth and relevance.
High Staff Turnover
Many staff seek training, not simply to advance their careers by making them more attractive to head-hunters, but to enable them to perform better in their existing workplace and to prepare for the challenges of promotion. According to research, two-thirds of staff quit their roles as a direct result of poor professional development, resulting in higher levels of turnover that drives up recruitment and onboarding costs. By offering your team a personalised programme of training, you'll increase the likelihood that they will remain with your company for longer and reduce the cost of hiring replacements.
Substandard Customer Service
A poor workplace culture, lower productivity, and a high staff turnover will, ultimately, impact severely on your business's ability to deliver outstanding service to its customers. With a constantly changing workforce with vastly different levels of experience and knowledge, it's likely that customers will receive service of variable quality, leading to weaker loyalty and less repeat custom. By investing in your staff training, you can keep your team onside and create a more unified culture that is driven by committed and happy staff.
Contact Kingdom Academy To Find Out More
For more information on our bespoke training programmes and to find out how they could benefit your business, please call Kingdom Academy today on 0330 022 9422 or send us an enquiry.
Image Source: Canva