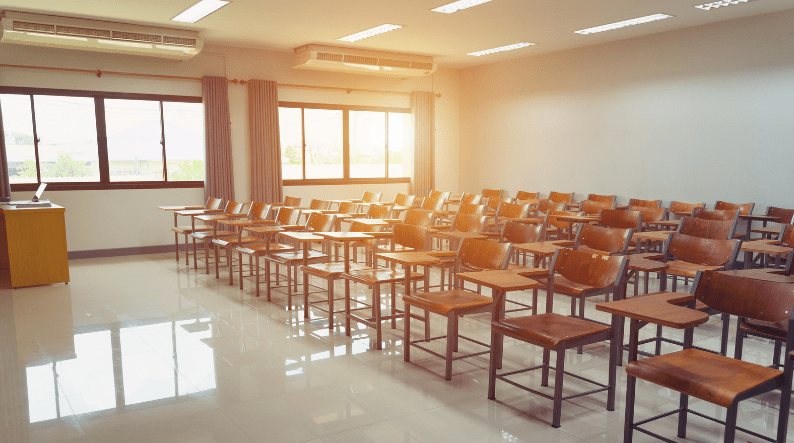 Unversities in the United Kingdom are renowned across the world for their unflinching commitment to rigorous educational standards. However, it's important to remember that, for higher education institutions to deliver the best teaching and learning, it's necessary to maintain the health of staff and students alike. With thousands of students converging on a campus from all over the world, the spread of bacteria and viruses is likely, so effective commercial cleaning is an essential weapon in the fight against illness.
If you're responsible for maintaining a campus or academic buildings, there are compelling reasons why you should hire an outsourced university cleaning specialist:
Maintain Safe And Hygienic Buildings
University buildings are incredibly busy places, with staff and students coming and going throughout the day, including during late evenings and weekends. Dirt can pose a health and safety hazard by increasing the risk of accidents, such as slips and falls, or illnesses. Absences due to injury or ill-health are detrimental to learners, as vital lectures, seminars, or tutorials will be missed. By hiring an experienced university cleaning team, you can take direct action combat the risks and ensure a happier, healthier staff and student population.
Create A More Pleasant Learning Environment
Keeping the learning environment clean isn't necessary simply to protect the physical health of staff and students, with the general feeling being that a clean working environment will help students to secure a better qualification at the end of their studies as it makes it easier to concentrate on the task in-hand and to avoid unnecessary distractions. With students' futures depending on the strength of their achievement, it's in their best interest – and the reputation of the university – to do everything possible to help them to attain the top grades.
Ensure Student Accommodation Is In Prime Condition
Student accommodation is not cheap. The days of low monthly rents are long gone, so students are more discerning in their university choices and expect living conditions to be top notch. Commercial cleaning will ensure that every room, kitchen, and bathroom is cleaned to the most exacting standards, creating a pleasant environment in which to live, relax, and socialise. By hiring an experienced commercial cleaner, you can be more confident that the work will be completed quickly, without quality being compromised.
Contact Kingdom Cleaning To Find Out More
To find out more about our outsourced cleaning services for universities, please contact Kingdom Cleaning today on 0330 022 9422 or send us an enquiry and our team will be delighted to help you.
Image Source: Canva