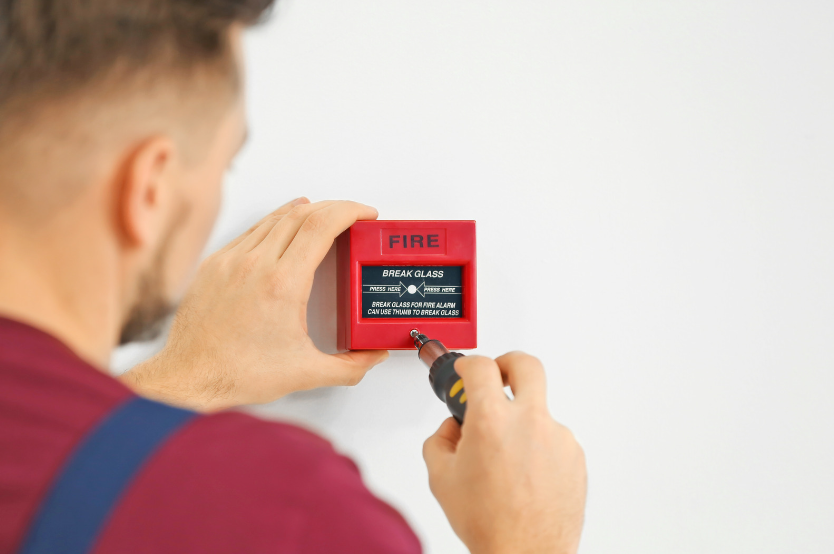 Fire protection systems are a vital tool in effective fire prevention in commercial and industrial premises and protect people from harm by giving them adequate warning to evacuate a building before a blaze takes hold. At Kingdom, we provide a range of monitored fire protection solutions, including wired and wireless fire alarm systems, that will help to keep your business premises, valuable assets, and staff safe and compliant with regulations.
All UK commercial buildings must, by law, comply with current fire alarm regulations, in particular the BS 5839 standard and The Regulatory Reform (Fire Safety) Order 2005. The regulations are detailed, so what are the main points of which to be aware?
1. Fire Alarm Maintenance Regulations
UK law requires that fire alarms are installed and maintained to BS 5839 (Fire detection and fire alarm systems for buildings). All commercial business premises must have an appropriate fire detection system, with fire alarms a key component of these.
It's recommended that all customers have an independent fire risk assessment, where the report will outline your building's fire risks and determines the correct fire system category.
Fire alarm systems are categorised into L (Life systems), P (Property systems) and M (Manual systems). A fire risk assessment would specifically identify which category your fire system must be designed to, so that you're being guided towards the correct industry fire standards.
2. Types Of Fire Alarms
There are three types of fire alarm, and it is up to the business to determine which is most suited to the premises and operations conducted no site:
Conventional: suitable for small or low-risk environments, conventional alarm systems identify the zone where the fire is but do not provide an exact location.
Addressable: ideal for large or high-risk premises, these intelligent systems provide the exact location of a fire when a detection device is activated.
Wireless: wireless alarms provide the same features as addressable systems but are more suitable in older properties where it may be impractical to install lengths of cable between the fire detection devices and the control panel.
3. Fire Alarm Inspection Schedules
Fire alarms should be inspected every six months in smaller properties and every three months in larger buildings. An inspection will ensure that the system is in excellent working order and ensure that defects, faults, or wear is identified at the earliest opportunity.
4. Alarm Testing
Fire alarm systems should be tested every week to ensure that they operate correctly and that any failures are addressed promptly.
Contact Us For More Information
To find out more about our fire security services, please call Kingdom today on 0330 022 9422.
Image Source: Canva