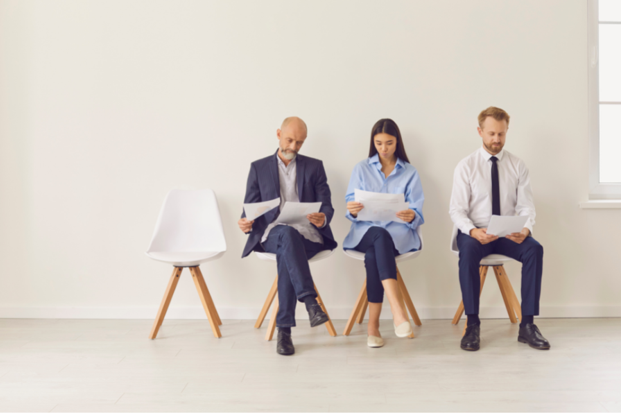 Temporary workers make up a significant part of the UK's workforce, with approximately 1.6m short-term agency staff currently working in the food processing, commercial, warehousing, and logistics sectors, amongst others.
At Kingdom, we have over two decades of specialist recruitment experience, so we have the skills and knowledge to source high-calibre talents for your business. While there are advantages and disadvantages of temporary staff, we can help you to overcome any potential problems, enabling you to achieve maximum benefit from your short-term placements.
Advantages of temporary staff
✔ Available immediately: when you need more staff quickly, hiring temporary workers is a win-win. They benefit from immediate work, while you can expand your workforce right away even on the same day. Unlike recruiting permanent staff, temporary workers don't have to serve a notice period with their current employer, which can often be a month long.
✔ Save money and time: recruitment agencies conduct all necessary pre-employment checks to ensure that candidates are compliant and suitable for work. This eliminates the need for you to collect applications, read CVs, hold interviews, and set up payroll for new starters.
✔ Offer a trial period: as temporary staff don't have a permanent contract or a probation period, you can hire them on a trial basis to assess their suitability to work in your company. If you are pleased with their performance and progress, you can sometimes negotiate with the agency to appoint them permanently.
✔ Better flexibility: as temporary staff understand their placement is short-term, they are often prepared to travel to other sites to fulfil their responsibilities. Also, they are aware that their position could be terminated at any time, so you can release them if your business's
circumstances change, such as sales orders decreasing, or absent employees returning.
How Kingdom can help you to maximise the advantages of temporary staff
At Kingdom, our bespoke staffing solutions are designed to help our customers to get the most from their temporary workers. By taking the time to get to know your business, we achieve optimum compatibility, while our in-depth recruitment procedures attract the most experienced and talented workers who will fit right into your organisation.
To find out more about our recruitment services, please call us today on +44 845 051 7700.
Image Source: Canva