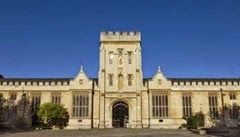 Kingdom is delighted to announce two pieces of very good news regarding one of their clients, The Harpur Centre, Bedford's premier shopping centre.
Firstly, Kingdom's Cleaning Division has had their contract to provide cleaning services to the shopping centre renewed. Kingdom has been providing cleaning services to The Harpur Centre for the past three years, and is delighted to have been given the opportunity to continue to do so. Kingdom's Cleaning Division provides cleaning services to the shopping centre seven days a week, which includes keeping the car park, service corridors and shopping mall clean. Kingdom also provides periodic cleaning services to the centre.
Alongside this, Kingdom is delighted to announce that they have also won the contract to provide security services to The Harpur Centre. This includes providing a permanent manned security presence in the shopping mall, security services for the car park and CCTV coverage throughout the centre site. Kingdom will be providing a full security team, including a security manager and supervisor. The new security manager, Mick Reynolds, will also be in charge of the cleaning operation. The new security team will also be looking to engage more heavily with the shopping centre tenants, and will be linking with the town centre's crime reduction team. They will also be responsible for implementing new security awareness campaigns, such as the new "Think Shrink" campaign.
Commenting on the new security contract and the renewed cleaning contract, Kingdom Cleaning Division's Operations Director, Mark Day, said:
"This win was a complete team effort from the cleaning team and management structure that has been established over the last three years. Without their continued support and dedication to the centre we would not be where we are today.
"The bid team of Dirk Mills and Rob McKeon worked tirelessly to ensure that the numbers were correct, and the presentation team of Mark Day, Rob McKeon and Satia Rai ensured that the presentation was full of the spirit, drive and commitment to clients that Kingdom stands for. Special mention goes to Satia for her efforts, passion, energy and enthusiasm on the day. The fact that she grew up less than a mile from the centre means that she has a vast amount of local knowledge, which has already proved to be extremely useful with this contract.
"This was a fantastic team effort, where everyone played their part to ensure another successful bid for Kingdom. Hopefully this will be the first of many dual roles that we win as a company. Well done everyone!"
The Harpur Centre is Bedford's premier shopping centre, housed within a Grade 2 listed building that was built in the heart of Bedford in 1831. The shopping centre was opened in 1976. It is open seven days a week and is home to 36 stores which trade over two levels. It benefits from having the most popular car park in town with free parking for visitors on Sundays. The centre is undercover and is packed full of the latest fashions, all important gifts and perfect places to meet with friends for a coffee. In fact, you're sure to find everything you need in one convenient location. The centre prides itself on being part of the local community, and works in partnership with local charities, hosting promotional events throughout the year, and ensures visitors benefit from the best one-stop shopping experience possible. For more information about The Harpur Centre, please visit http://www.harpurcentre.co.uk/
Established in 1993 and operating nationally, Kingdom is one of the largest privately owned companies in the UK within their areas of service expertise. They offer a complete support service to their customers. They specialise in risk, loss and the protection of property, people and brand. Kingdom is an established retail specialist with a dedicated retail division working in partnership with some of the biggest names to reduce shrinkage and provide a return on investment. To find out more about Kingdom's retail division, please visit http://www.kingdom.co.uk/services/retail-security/
Kingdom's Cleaning Division aims to show your company values in their very best light. They deliver a supervisor or site-managed cleaning and maintenance service committed to using the best people, technologies and products. For more information about Kingdom's Cleaning Division, please visit http://www.kingdom.co.uk/services/commercial-cleaning/