There are now more ways than ever before to stay connected with Kingdom!
Kingdom is now on all four of the main social media sites – Facebook, Twitter, LinkedIn and Google+.
You can now follow us to get the latest info, discuss the most recent updates or simply show the world your love for Kingdom Security!
We update our social media sites every day and welcome comments and discussions with Kingdom Security.
By becoming a fan on Facebook or following our tweets on Twitter you can make sure that you hear the latest news first.
Facebook
If you "like" our Facebook page, you will see our posts in your Facebook newsfeed.
You can like specific posts, see our photos and comment on the latest posts and topics from Kingdom Security.
Click here to view and "like" our Facebook page.
Twitter
Follow Kingdom on our Twitter to subscribe to our tweets and get the latest news in the quickest way.
Twitter will give you our latest news stories in 140 characters or less!
You can find us at https://twitter.com/KingdomSecurity where all you have to do is click "follow".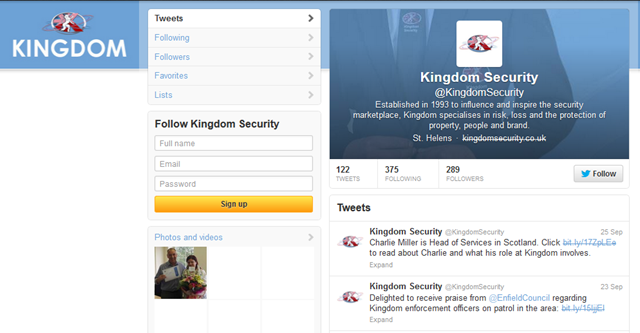 LinkedIn
LinkedIn is the most used professional network – visit http://www.linkedin.com/company/kingdom-security-ltd to follow us and to receive our news stories.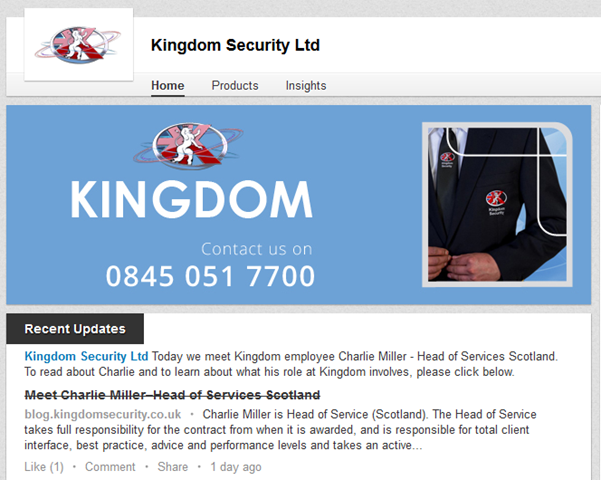 Google+
Google+ is Google's social media site and is relatively new, but becoming more popular!
Why not follow us on Google+ and to stay updated with Kingdom Security.
Click here to go to our Google+ page.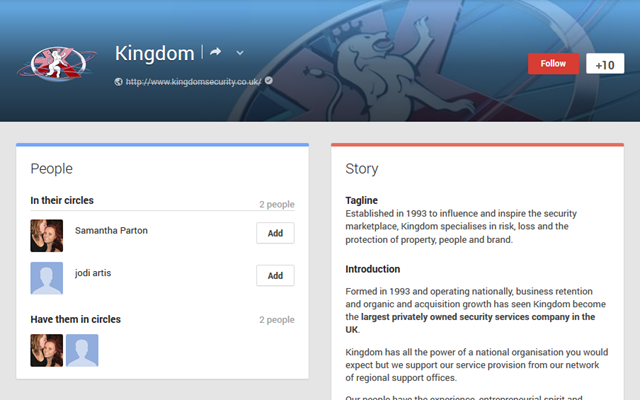 We look forward to seeing you on social media soon!