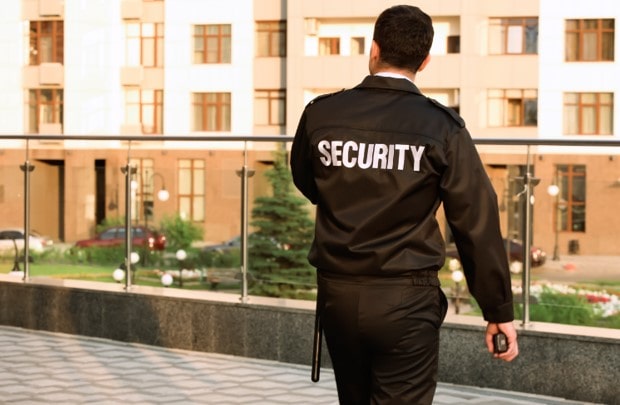 Hospitals should be a safe place, where the ill and injured can recover in a calm and supportive environment and healthcare professionals can offer the care and support their patients need. Unfortunately, a recent survey that NHS workers face, with some healthcare staff admitting that they go to work expecting to be hurt. According to YouGov:
30 per cent of patient-facing NHS workers experience violent patients once a year.

5 per cent say they are exposed to violence every week.

15 per cent of staff face aggression or violence from family members every year.
If you're responsible for hospital security, what steps can you take to protect staff and patients from the problem of violence and aggression?
Why Do Healthcare Facilities Need Security?
Hospitals face a multitude of security threats. While an intoxicated patient in Accident and Emergency poses an obvious threat, there are other significant reasons why hospitals are classes as 'soft targets' for criminals:
Hospital sites are incredibly busy places, with high volumes of outpatients and visitors throughout the day; consequently, it is virtually impossible to ensure that everyone on site is there for legitimate reasons.

Many healthcare buildings have multiple entry and exit points, making it difficult to track the whereabouts of every person who enters the premises.

Hospitals are a repository of high-value technological equipment that is attractive to criminals.

In-patients often bring valuable personal possessions, such as jewellery, with them during a stay in hospital, which can be easily stolen by other patients or visitors.

Many hospitals are in out-of-town locations with quick access to fast roads, providing an easy getaway for criminals.
How Healthcare Security Guards Can Safeguard Staff, Patients, And Property
At Kingdom, our security personnel are highly trained and equipped to respond quickly to any emerging threats or challenging situations, so your hospital's medical staff can focus on delivering outstanding patient care.
By offering a visible uniformed presence at hospital entrances, in foyers, and in vulnerable areas, such as emergency departments, our guards will:
Deter unlawful or antisocial behaviour. Knowing that their every move may be monitored, criminals will think twice about targeting your hospital.

Intervene to de-escalate potential potent incidents, preventing more serious, or dangerous, situations from occurring.

Monitor and regulate access to restricted or sensitive areas, such as children's wards.

Liaise with the police and other emergency services to ensure a rapid response to serious incidents.

Support with the evacuation of patients, visitors, and staff should a critical incident occur.

Provide a friendly and professional welcome to visitors to maintain the reputation of your hospital and provide advice, where needed.
Contact Kingdom Security For More Information
To find out more about our professional and reliable security guard services for hospitals and healthcare facilities, please call Kingdom Security today on 0330 022 9422 or send us a message.
Image Source: Canva