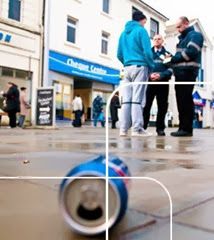 You may have watched BBC's Panorama documentary called Our Dirty Nation on Monday night on BBC1 about Britain's increasing litter problems, presented by Labour Peer, TV presenter, journalist and campaigner Joan Bakewell.
The documentary looked at whether enough is being done to prevent littering, with Baroness Bakewell noting that some councils issue hundreds of fines, whilst others issue hardly any. However, Joan Bakewell said that "seeing that there are some councils, some businesses and even individuals working together has left me mildly optimistic that we can tidy up Britain".
Kingdom works with councils that are doing something to help tidy up Britain. Our specialist Legal and Enforcement team deliver more than 130,000 hours per year on behalf of local authorities, including Croydon Council, Enfield Council, Birmingham City Council, Gwent Council, Knowsley Council, Denbighshire Council and Blaenau Gwent Council. They tackle street litter, dog fouling, commercial and residential waste, smoking in prohibited areas, criminal damage, graffiti and fly-tipping. The team issue fixed penalty notices to offenders breaking the Environmental Protection Act 1990, and have a Bin It to Win It campaign to reward members of the public for using litter bins.
The Panorama programme highlighted that the amount of rubbish that we drop on our streets and in public places has risen by around 500% since 1960 – an overwhelming 30 million tonnes of rubbish - even though the population has only increased by 21% over the same period. This is despite Britain having put in place some of the toughest litter laws in Europe since the 1990s.
Phil Barton from Keep Britain Tidy noted that it costs the British taxpayer around £1billion per year to pick up this litter – money which, it was noted, could be spent on 30,000 nurses, 30,000 care assistants, or 4,000 libraries. The Newsnight presenter Jeremy Paxman was revealed as a patron of Clean Up Britain, and spoke about how he confronts people who drop litter, and Joan Bakewell went out with a group of volunteers tackling dog fouling.
For more information about how Kingdom is helping to combat Britain's increasing litter problems, click here to visit our Legal and Enforcement page.