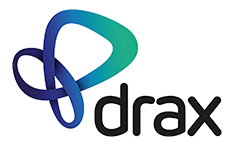 Two Kingdom employees, Peter Hardaker (Security Contract Manager) and Anthony Rouse (Access Control Team Leader), who work at Drax Power Station in North Yorkshire, have successfully completed the Port Facility Security Officer Course.
The programme of training was run by the Transport Security Directorate and both met the mandatory requirements of responsibilities as laid down in the International Ship and Port Facility Security Code.
The Drax Port has since seen the arrival of its first ships in several years and all security operations and risk assessment have been managed effectively by the Kingdom staff. The Head of Safety and Security at Drax Power Station has subsequently written to Kingdom to praise the work of our security personnel.
Kingdom has been providing a comprehensive high risk security service to Drax Power Station since February 2011. Our security package includes guarding service, CCTV suite and operators, and mobile team. Our commitment to providing a comprehensive security package capable of managing even high risk issues is echoed in our training, national infrastructure and the military background held by both our senior and officer level staff.
Drax Power Station, situated on the River Ouse between Goole and Selby, is the largest, cleanest and most efficient coal-fired power plant in the UK. It is the second largest coal-fired power station in Europe. It was opened in 1974 and extended in the 1980s until it was completed in 1986.
The output capacity of Drax Power Station's six generators is nearly 4,000 megawatts, making it nearly twice the size of the next largest power station in the UK. It currently provides enough power to meet 7-8% of the UK's electricity needs, sufficient to power six million homes.
Originally built to burn coal for electricity generation, Drax is currently executing plans to transform their business into a predominantly biomass-fuelled generator. This is being done by converting three of their six generating units to burn sustainable biomass in place of coal. In doing so, they will halve their carbon footprint. To find out more about Drax, click here to visit their website.
Kingdom specialises in risk, loss and the protection of property, people and brand. Kingdom has a track record of success, with experience in high risk security work and highly trained and dedicated teams. Founded in 1993, we have over 20 years of industry experience and are now the largest privately owned national security company in the UK. We are therefore able to offer our clients a stable partner. We utilise the best technology and innovations to support our customers and security teams to provide a leaner, smarter and more connected organisation. To learn more about Kingdom's security services, click here to visit our website.