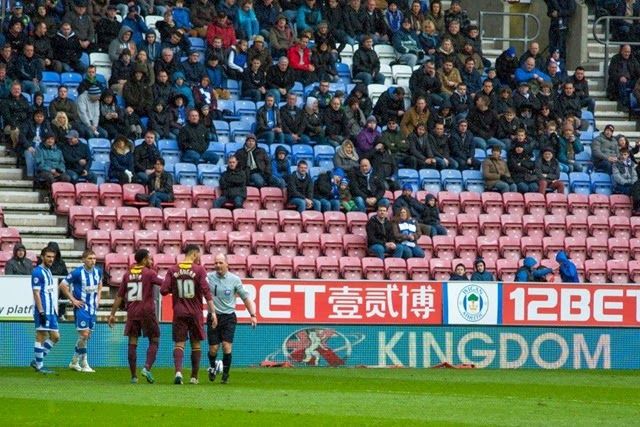 Kingdom has been delighted for several years to support local football club Wigan Athletic FC by utilising the advertising media opportunities at The DW Stadium in Wigan.
Recent visitors to the current FA Cup holders stadium have been impressed with the very latest technology in stadium advertising.
The Kingdom brand has fantastic exposure every game on a state of the art animated LED system at The DW Stadium. The moving, eye-catching LED adverts replace the traditional static advertising hoardings.
The LED system at Wigan FC is one of the tallest systems in use in the UK and was actually manufactured in India.
Wigan FC has been Kingdom MD Terry Barton's team since boyhood. Terry has supported Wigan through thick and thin in the lower divisions and their rise to the Premier League under Chairman Dave Whelan.
Wigan Athletic FC have an illustrious history, having won the football league trophy twice, as well as the Second Division and Third Division and most recently seeing off premier league giants, Manchester City to win the 2013 FA Cup at Wembley. Nicknamed the Latics, Wigan currently plays in the second tier of English League Football, the Sky Bet Championship.
The Latics' DW Stadium is located only 10 miles away from Kingdom's National Support Centre in Eccleston, St Helens, and has a capacity of over 25,000 people.
To read more about Kingdom's services, please visit the website www.kingdom.co.uk.